2 min read
Year in Review: 2019 Progress Builds Momentum for MIPI in Mobile and Beyond

Peter Lefkin, MIPI Executive Director : 13 January 2020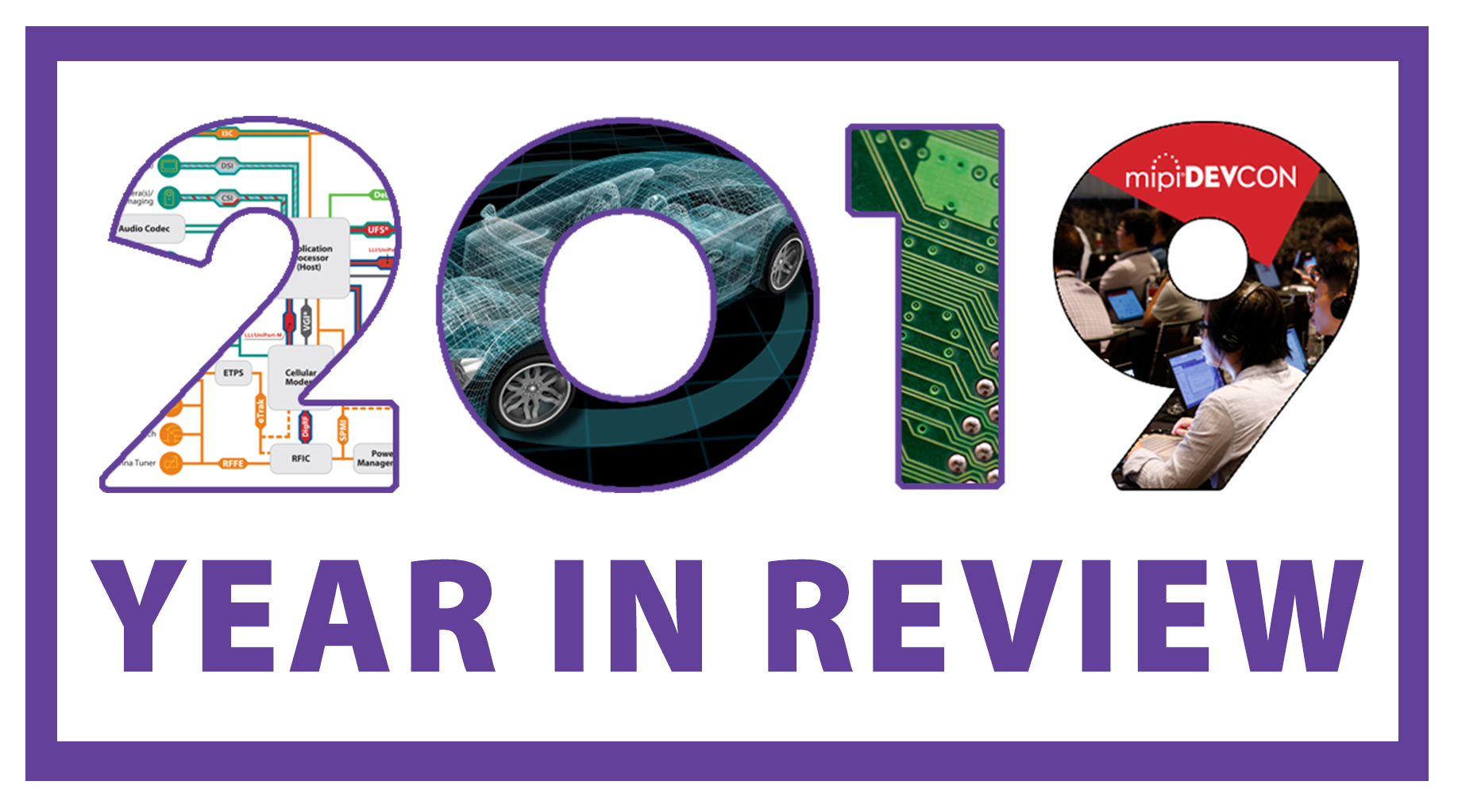 As we ring in the new year and look ahead to exciting developments across the MIPI ecosystem, it's clear that our work in 2019 to advance important initiatives and specifications has set up the Alliance for continued success in 2020.
The end of the year also marks the close of our biennial strategic priorities period. While we are starting the process to define our 2020-21 priorities, taking a moment to reflect on our previous priorities offers us a framework for celebrating accomplishments, recognizing the hard work of MIPI members and charting a path forward.
Technical Roadmap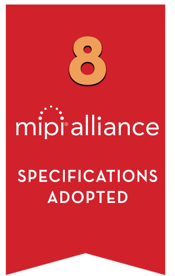 Thanks to the Technical Steering Group (TSG) and our working groups, the MIPI roadmap continues to evolve to meet the needs of the mobile and mobile-influenced industries.
Over the past year, MIPI adopted eight new specifications: SoundWire® v1.2, DisCo℠ for I3C v1.0, SPP℠ v2.0, CSI-2℠ v3.0, C-PHY℠ v2.0, D-PHY℠ v2.5, I3C® v1.1® and CCS v1.1. More than a dozen specifications are scheduled to enter adoption in 2020, including the much-anticipated A-PHY, as well as new versions of CSI-2, RFFE℠ and D-PHY, and new debug and software releases.
Working groups across the Alliance have also been collaborating to align efforts and set future direction on an extensive array of activities in important areas such as software, automotive and security, to name a few.
Beyond Mobile
While mobile will always be our core focus, MIPI member companies are increasingly leveraging MIPI specifications in other applications including automotive. In fact, roughly half of respondents to our strategic priorities survey ranked automotive as "very important" to their companies. In 2019, the Automotive WG completed requirements for A-PHY to support automotive high-speed links used for cameras and other surround sensors and high-resolution displays. The requirements gathering process, along with the A-PHY subgroup's ongoing development of the specification, has involved significant contributions by the PHY, Camera, Display, I3C and other working groups. In addition, leaders of these groups and MIPI board members have initiated outreach with automotive OEMs and Tier 1 suppliers and have received positive feedback for the upcoming specification.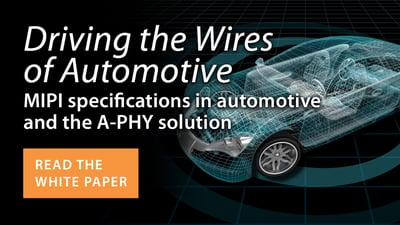 I encourage you to read and download the MIPI white paper, "Driving the Wires of Automotive," which was released last fall and outlines the specifications being leveraged in automotive applications, as well as an overview of MIPI A-PHY. We will continue to bring you updates as the A-PHY specification enters adoption – be sure to sign up for MIPI automotive news when you download the white paper and subscribe to this blog for notifications of new posts.
Adoption & Enablement
Our recent efforts to foster adoption have focused primarily on education and access. We are proud to have built a strong following for this blog over the past year, and I'd like to express our appreciation to the members and industry leaders who have contributed content to this effort. You can view the archived posts to learn more about MIPI interfaces and initiatives from working group chairs as well as other experts, board members and industry analysts.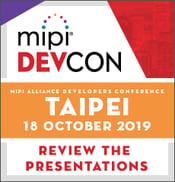 MIPI's developers conference on 18 October in Taipei drew nearly 200 attendees and participants for a deeper dive into MIPI specifications, application examples and use cases. All the presentations and audio recordings of the sessions are available from the MIPI DevCon Taipei Agenda page and the MIPI Knowledge Library. We are looking forward to bringing new content to our next developers conference on 23 October 2020, in Osaka, Japan.
In 2019, MIPI released nine debug and trace specifications, joining the already publicly available MIPI software specifications. Access to these specifications is designed to ease implementation, expand the ecosystem and lead to broader interoperability. Also, to further support conformance and interoperability, working groups released a number of supporting resources, including an app note and over a dozen conformance test suites.
Looking Forward
MIPI's progress in key areas in 2019 ensures the Alliance is well-positioned to reach important milestones in 2020. During the first few months, we will be formalizing our 2020-21 strategic priorities and activities to ensure that MIPI specifications continue to lead in mobile and beyond, and that our outreach, education and resources support the adoption of those specifications. I look forward to working together to advance these goals in the coming year.