2 min read
MIPI I3C Under the Spotlight: A Fireside Chat with the I3C Experts

MIPI Alliance : 29 September, 2021
MIPI DevCon 2021
Panalists: Tim McKee, Intel Corporation, MIPI I3C Working Group Chair; Matthew Schnoor, Intel Corporation; Eyuel Zewdu Teferi, STMicroelectronics, MIPI I3C Basic Ad-hoc Working Group Vice Chair; Radu Pitigoi-Aron, Qualcomm Technologies Inc.; Ian Smith, MIPI Alliance
This session puts MIPI I3C® "under the spotlight" by assembling a panel of experts to talk about the latest developments in the world of I3C. The panel discusses the latest I3C specifications (including the latest HCI specification), how to address conformance in the absence of face-to-face plug fests, and how the MIPI I3C interface is being leveraged by other standards organizations.
Topics include:
What's new in MIPI I3C v1.1.1, MIPI I3C Basic℠ v1.1 and MIPI I3C HCI℠
Key features that are broadening the reach and use of MIPI I3C usage within other standards organizations
How to achieve I3C conformance in the current absence of in-person plug fests
How to get involved in the MIPI I3C Working Group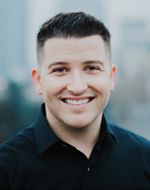 Tim McKee
Matthew Schnoor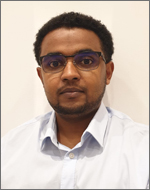 Eyuel Zewdu Teferi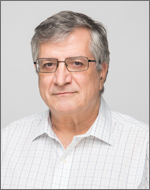 Radu Pitigoi-Aron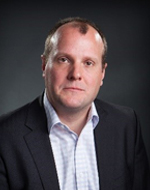 Ian Smith
Panelists
Tim McKee, a system architect from Intel Corporation, works to create and enable standards for industry advancement. Over the last year, he has worked as the MIPI I3C Working Group vice chair to drive I3C technology forward through the development of MIPI I3C v1.1 and MIPI I3C Basic v1.1 documents (specifications, FAQ, App Notes, CTS, etc.) Tim also helped lead the liaison activities with I3C/JEDEC to create the JESD403 Sideband Bus specification. Tim has already taken a leadership role with multiple I3C projects, including the development of a new specification framework and MCTP over I3C subgroup.
Since the beginning of his career, Tim has worked with many standards bodies, including USB-IF, PCI-SIG, CXL Consortium, and of course MIPI Alliance. Through his work he has held multiple positions, including USB Power Delivery Compliance chairman and various vice chair and contributor positions. Tim holds a bachelor of science degree in electrical and computer engineering from Oregon State University.
Matthew Schnoor is a debug architect at Intel and member of the MIPI Debug Working Group. Matthew has more than two decades of experience in various Intel business groups, primarily focused on software development, silicon validation and system debug architecture. He has enabled MIPI I3C to support MIPI Debug for I3C, and currently works across and within several MIPI working groups to help develop MIPI specifications in support of that goal.
Eyuel Zewdu Teferi has been with STMicroelectronics since 2016 and is currently a senior hardware design engineer in analog and MEMS group in the MEMS sensor division. He has worked on projects designing and implementing interface designs for MEMS sensors. He earned his master's degree in electronics engineering in Politecnico di Torino, focusing on embedded systems. He is involved in both MIPI and JEDEC, is an active member of the MIPI I3C working Group and is currently the vice chair of the MIPI I3C Basic Ad-hoc Working Group.
Radu Pitigoi-Aron is a principal engineer at Qualcomm Technologies, Inc. He has a MSEE Degree from POLITEHNICA University of Bucharest and has worked as design project lead in Romania, South Africa and the United States. Radu is among the initial developers of the I3C Interface and his current technical interests are on electronics system design, complex applications, and wired interfaces in the range up to 100Mbps. His focus is on increasing the system performance while drastically reducing the energy expenditure.
Based in the UK, Ian Smith presently works as an independent consultant specializing in the Internet of Things, mobile telecommunications and cyber-security. Working at the forefront of mobile technology for over 20 years, Ian has helped numerous global organizations achieve major technology firsts. This includes helping the GSMA develop the first globally recognized set of IoT security guidelines and leading the GSMA's development of the first standardized Embedded SIM (eSIM) for IoT services. He has also held leading roles within network operators, including Hutchison (Three UK) and Orange, driving the launch of the world's first 2.5G, 3G and 4G handsets and services. Most recently Ian has been working with MIPI Alliance to deliver an IoT white paper that outlines how MIPI's specifications help developers achieve key IoT device design goals such as low power consumption, low cost/complexity and long lifecycles. Ian holds a B.Eng. in electronic engineering and computer science from Aston University, UK.