4 min read
2021 Automotive Workshop

MIPI Alliance : 17 November 2021
Workshop Overview
The MIPI Automotive Workshop was held on 17 November 2021, offering developers and engineers an online forum for training and education on the latest MIPI automotive specifications and initiatives. The virtual event was targeted toward automotive developers, system architects and engineering managers who are focused on the design, development, integration and test of next-generation automotive E/E architectures.
The program featured technical sessions covering topics such as MIPI Automotive SerDes Solutions (MASS), including display and sensor (camera/lidar/radar) stacks, functional safety, security and data protection, plus MIPI A-PHY implementation, system modeling and test. Below you will find more information on each of the sessions, along with links to download the presentations and watch the session recordings.
Workshop Sessions
How MASS Simplifies the Integration of Cameras and Displays in Automotive Architectures
Download the presentation »
View the session »
Ariel Lasry – Vice Chair, MIPI A-PHY Working Group
James Goel – Vice Chair, MIPI Display Working Group
Hiroo Takahashi – Lead, MIPI Camera Service Extensions Subgroup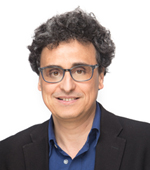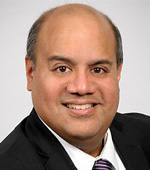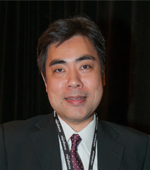 This session provides an overview of MIPI Automotive SerDes Solutions (MASS) - explaining how the framework leverages many existing MIPI specifications together with new service extensions and adaptation layers to create an end-to-end connectivity solution for the latest automotive sensor (camera, lidar, radar) and display applications.
Folloiwing an introduction and walk-through of the MASS framework, members from the MIPI camera and display working groups take a "'deep dive"' into the MASS camera and display stacks, explaining how MIPI has developed new protocol adaptation layers and service extension specifications to enable functionally safe, long-reach, camera and display connectivity. The experts also introduce what's new in the latest releases of the MIPI camera and display specifications.
How You Can Benefit from Using MIPI A-PHY in Your Next Automotive Design
Download the presentation »
View the session »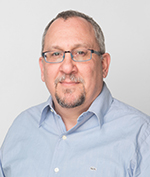 Edo Cohen – Co-Chair, MIPI A-PHY Working Group, Valens Semiconductor
Released to MIPI members in September 2020 and adopted by IEEE as a standard earlier this year, MIPI A-PHY is poised to facilitate the next stages of the automotive industry's evolution in ADAS and autonomous driving.
This session examines the benefits of using MIPI A-PHY in your next automotive design, with specific emphasis on the following aspects of A-PHY:
High-speed performance – Offering up to 16Gbps in v1.0, 32Gbps in v1.1, with a roadmap to 48Gbps and beyond. In addition to these ultra-high speeds, it offers a long reach, with up to 15 meters of cabling, while still providing an unprecedented packet error rate of 10-19.
Streamlined design – includes automatic initialization and ECU kernel-level configuration, as well as advanced link diagnostics for easy maintenance. This is a true plug-and-play solution that relieves the system designer of heavy and complex tasks for the application level during development and runtime.
Well-defined feature roadmap – will be enhanced to address the latest market demands and trends according to a well-defined release roadmap. Learn about the next version, A-PHY v1.1, which will double the maximum downlink data rate to 32 Gbps by supporting dual downlinks over star quad (STQ) cables. It also doubles the uplink speed and expands PAM4 encoding, allowing A-PHY implementation using lower-cost cables and connectors.
System Modeling Considerations for a Successful A-PHY Implementation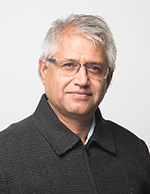 Download the presentation »
View the session »
Raj Kumar Nagpal – Co-Chair, MIPI A-PHY Working Group, Synopsys
This session provides insight into A-PHY system modelling using common system architecture tools and flows. It also provides developers with a complete system model for the verification of both A-PHY Profile 1 and Profile 2 using ADS/MATLAB/Simulink modelling tools.
A-PHY Transmitter and Receiver Compliance Testing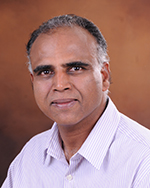 Download the presentation »
View the session »
Ramesh P.E. – Member of the MIPI Test Working Group, Tektronix
This presentation covers the key test considerations for A-PHY transmitter and receiver compliance testing, covering both NRZ and PAMx encoding formats. It explains how testing solutions mimic the harsh electromagnetic environment within a car – stressing the receiver within the device under test with different operating conditions such as cable crosstalk, RF ingress noise, fast transients etc. The presentation also covers test challenges and procedures for key measurements.
How MASS Embeds Functional Safety Guided by the Requirements of ISO 26262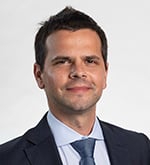 Download the presentation »
View the session »
Licinio Sousa - Member, MIPI Camera and Display working groups, Synopsys
This session explores automotive functional safety, quality and reliability standards and their importance to the automobile industry, as well as to IP and software developers. The presentation explains how MIPI evaluated the functional safety requirements defined in ISO 26262 and embedded corresponding functional safety service extension and interface features into MIPI specifications, enabling SoC designers to build solutions that meet Automotive Safety Integrity Level (ASIL) specifications, from ASIL B through ASIL D.
How Use of DSI-2 and Video Compression is Essential for Next-Generation Digital Cockpits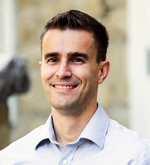 Download the presentation »
View the session »
Simon Bussières - Member of MIPI Display Working Group, Hardent
This session explains how the MIPI DSI-2 specification, which supports two video compression standards, VESA VDC-M and VESA DSC, is an ideal enabler for high-performance displays in next-generation automotive use cases.
A Practical Look at MIPI's IPR Framework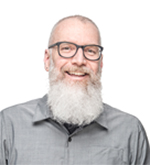 Download the presentation »
View the session »
Brad Biddle - MIPI Alliance Legal Counsel
Litigation related to standards essential patents has become a hot and troublesome topic for automotive OEMs and suppliers in recent years. This presentation provides some context for why this has occurred, and explain how the royalty-free license structure embodied in MIPI's intellectual property rights (IPR)-related terms serves to mitigate this risk in connection with MIPI specifications. The presentation also explains how MIPI's IPR terms impose limitations on how MIPI specifications can be used, to serve the interest of minimizing ecosystem fragmentation and maximizing the technical quality of MIPI specifications.
How the MIPI Security Framework Protects Automotive SerDes Applications from Security Risks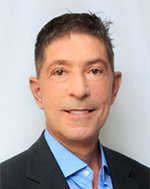 Download the presentation »
View the session »
Rick Wietfeldt – Co-Chair, MIPI Security Working Group
The MIPI Security Working Group is currently developing a security framework to protect the data carried using MIPI interfaces. This session explains the key objectives and architecture of the security framework and how it will initially be targeted toward securing automotive applications.