4 min read
Automotive Applications Drive MIPI A-PHY Development

Sharmion Kerley, MIPI Director of Marketing and Membership : 31 May 2019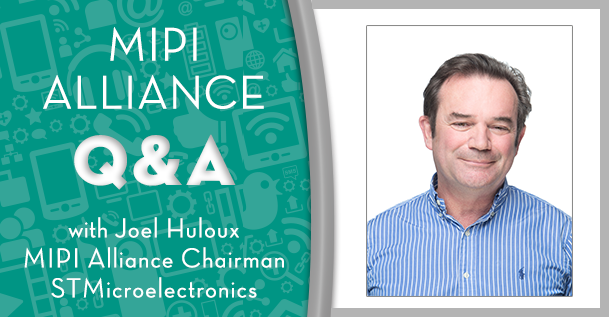 MIPI A-PHY is a physical layer specification targeted for advanced driver-assistance systems (ADAS) and autonomous driving systems (ADS) and other surround sensor applications in automotive (e.g., for displays, cameras), but also for other longer-reach applications such as IoT and industrial. While most MIPI specifications are designed for shorter reaches for use within mobile devices, A-PHY will be capable of reaching up to 15 meters in the demanding automotive environment.

Q: Why did MIPI set out to develop this specification?
There were several compelling reasons. First, MIPI has a long history of enabling cameras and displays in mobile and other areas, and MIPI CSI-2SM and MIPI DSISM/DSI-2SM specifications (used with MIPI C-PHYSM and D-PHYSM) are already implemented in automobiles. But today, integrating the many cameras and displays found in cars to other devices and systems is challenging, and this will become even more difficult as more cameras, displays and sensors are added to support autonomous driving and other applications.
Currently, these challenges are largely being addressed by a number of proprietary or company-specific interface solutions in the market. However, there was an identified need and desire to develop an industry standard interface—something that can help ease integration today but will also be future-proof to provide scalability for the future. This need prompted OEMs, Tier 1 suppliers and member companies to leverage MIPI Alliance's experience and process to enable native, physical connections between cameras and display modules to ECUs, for example, for applications such as ADAS, ADS and infotainment. MIPI is seeking to deliver the same scalability and economies of scale for cameras and displays for automotive applications that it has successfully delivered to the mobile ecosystem.

Q: How will A-PHY benefit OEMs and Tier 1 suppliers?
Standardization provides the automotive industry with the well-known benefits of interoperability and lower costs, shorter development times and reduced system complexity—in short, it simplifies the implementers' job and provides flexibility because they only need to design one solution to integrate many different types of cameras and sensors, for example.
The same inherent benefits of all MIPI specifications—the direction to low power, low EMI, high bandwidth—apply to A-PHY, and MIPI specifications are designed to work together as a complete "stack." Being able to use A-PHY as a native interface to CSI-2 and DSI/DSI-2 and other MIPI specifications will give OEMs and Tier 1s the high bandwidth needed to meet the strict latency and functional safety requirements for automotive.
Also, because MIPI specifications have been successfully deployed in billions of devices over the years, OEMs and Tier 1s can trust in the reliability and flexibility of implementation they provide.

Q: Can you provide an example of where A-PHY will be useful?
Take the example of automated lane centering. This application requires several cameras in today's vehicles, likely processing camera, radar and lidar information. By providing a single interface, A-PHY makes development easier for the people designing these types of ADS solutions.
Autonomous driving is a good example of how automotive bandwidth requirements will keep growing exponentially. More efficient cameras enable increased ADAS and ADS functionality, and in turn greater convenience and safety. But each additional camera also drives more interfaces and hence, more data traffic. That's why A-PHY is designed to be highly scalable, so systems designers have to worry less about the data bottleneck.

Q: What are some of the features and capabilities of A-PHY?
A-PHY is being developed as an asymmetric data link in a point-to-point topology, with high-speed data, control data and optional power sharing the same physical wiring. A-PHY will support two "profiles" in one specification that meet the industry's need for lightweight wiring harnesses, low power consumption, low electromagnetic interference (EMI) and strong noise immunity. The profiles will also interoperate with at least one common speed gear to ensure compatibility and interoperability, while providing vendors with implementation choices.
Profile 1 will be based on NRZ-8b10b and focused toward lower speed applications to meet the desire for a lowest cost, low-design-complexity solution that simplifies implementation and speeds time to market. Its expected upper speed will be about 8 Gbps at 15 meters.
Profile 2 can be used for all speeds, with a common gear of interoperability, and provides A-PHY with a clear roadmap to increased speeds for those automotive applications that require it. This profile will be based on a PHY-level retransmission scheme (RTS) with narrowband interference cancellation (NBIC).
A-PHY, specifying both profiles, will support speeds of 16-24 Gbps, with a roadmap to 48+ Gbps and beyond (e.g., 100 Gbps). This approach will ensure that A-PHY has the scalability to meet and stay ahead of the automotive industry's burgeoning bandwidth requirements.

Q: How does A-PHY complement other automotive standards?
A-PHY's "designed for asymmetry" enables a low-complexity architecture that is suitable not only for pure MIPI-to-MIPI specifications (e.g., direct link from camera sensor to processor) but also beyond. MIPI has a long tradition of working with other standards organizations on complementary specifications. For instance, work is currently under investigation with VESA to tunnel vehicular DisplayPort on the A-PHY link. MIPI working groups are collaborating to help ensure that A-PHY and other MIPI specifications continually evolve to meet the industry's long-term needs.
A-PHY is also complementary to, and will co-exist with, automotive Ethernet, which by contrast to A-PHY's high-speed asymmetric connections, serves as a network backbone that carries symmetric control and coordinating traffic between control entities in the car.

Q: With A-PHY v1.0 in development, what's next for A-PHY?
Even as A-PHY v1.0 is being finalized, work is also underway in parallel to define requirements and features for future versions, such as adding the support for higher speeds (e.g., 24-48 Gbps and beyond). As with all MIPI specifications, future versions of A-PHY will be backward compatible. At the same time, enhancements to CSI-2 and DSI-2 are also underway to provide even greater support for automotive applications using A-PHY.
Input from MIPI member companies, OEMs, Tier 1 suppliers and others will be key to ensure that future versions of all MIPI specifications continue to anticipate and meet the automotive industry's needs. We encourage all those interested in the emerging automotive use cases to join MIPI to participate in the definition of requirements for A-PHY v2.0 and future roadmap requirements.
For the latest information about A-PHY, visit https://mipi.org/specifications/a-phy. To learn more about the MIPI Automotive Working Group, visit https://mipi.org/groups/automotive-working-group.

Joel Huloux is chairman of MIPI Alliance and director of Lobbying & Standardization in Strategic Planning of the Microcontrollers and Digital ICs Group at STMicroelectronics.