2 min read
Working Groups Share Milestones, Advance Specifications at MIPI Member Meeting and Plugfest in San Jose

Christina Slape, MIPI Senior Communications Manager : 6 July 2023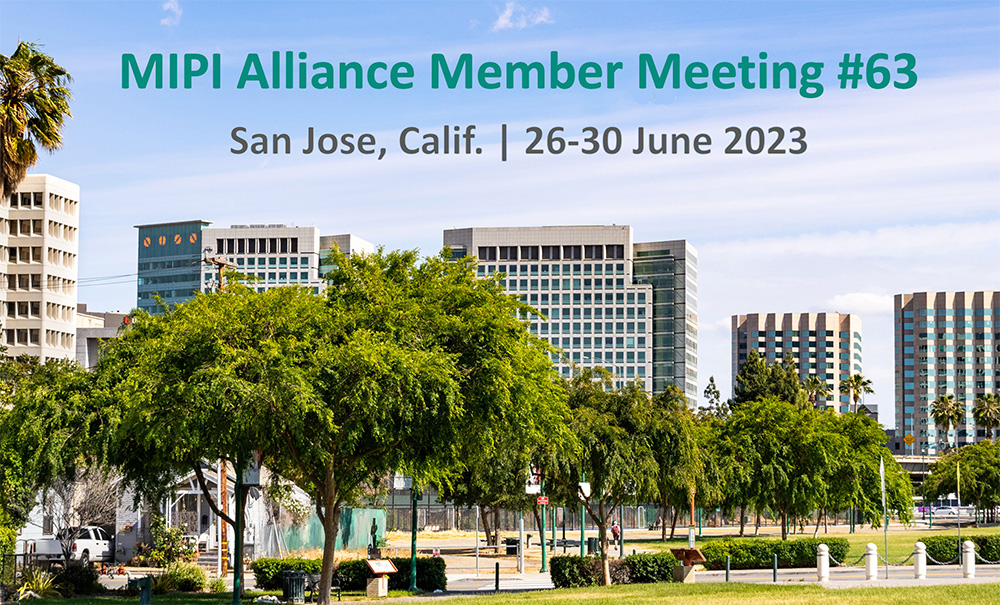 As MIPI closed out the first half of 2023 with double-digit specification adoptions and notable progress on key initiatives, MIPI Board and Contributor members were intent on maintaining that momentum as they met last week in San Jose, Calif., for MIPI Alliance Member Meeting North America #63.
The 26-30 June event welcomed the highest number of participants since MIPI's return to in-person meetings last year–with 119 attendees from 41 member companies collaborating in more than 30 sessions held by 16 working groups. In addition, over two dozen representatives from member and nonmember companies gathered on 26-27 June for a joint MIPI I3C®/I3C Basic℠ and Debug for I3C℠ Plugfest.
A comprehensive post-meeting report that includes highlights of each group's activities, updated development timelines and the latest MIPI Specification Roadmap will be distributed to all MIPI members in mid-July.
Opening Plenary Updates & Member Recognition
Setting the stage for the week of working group sessions, the Opening Plenary was launched by MIPI Chair Sanjiv Desai (below, left), who shared the latest working group achievements and a preview of major activities still to come in 2023. Kevin Yee (below, middle), chair of the MIPI Marketing Steering Group, provided an overview of marketing focus areas for the year; and James Goel (below, right), chair of the Technical Steering Group, offered an update on the technical roadmap, the group's system-level challenges and strategic priorities.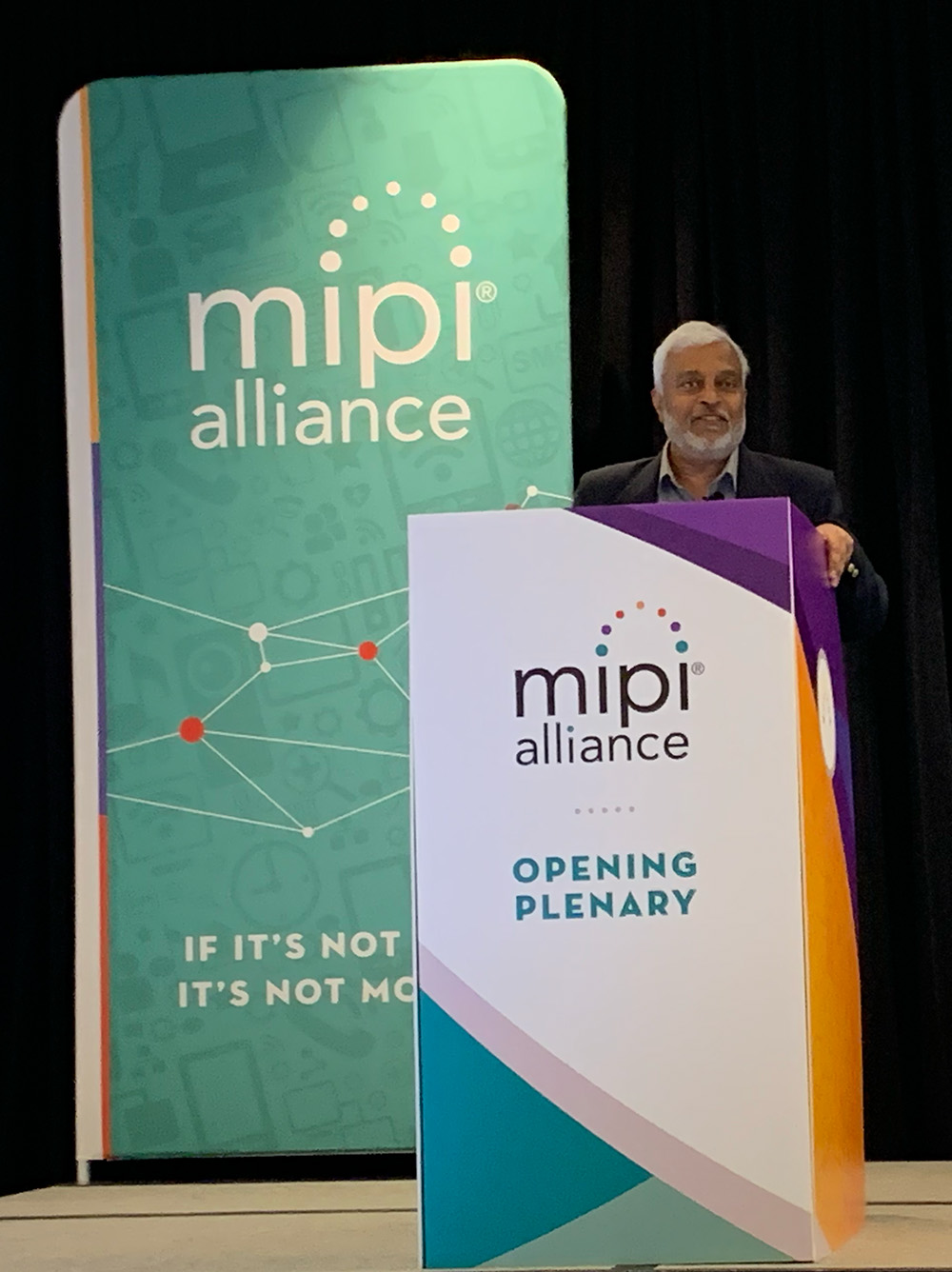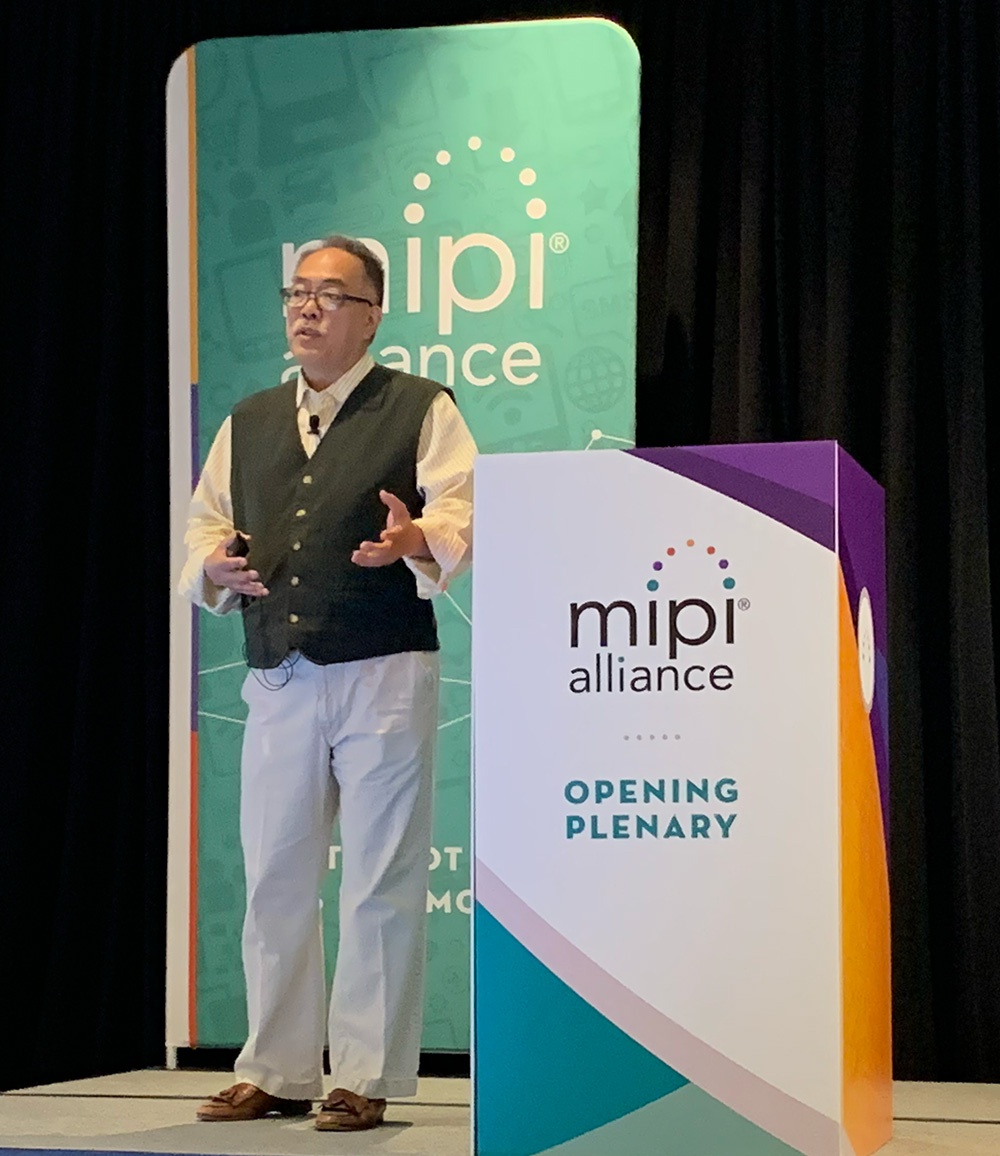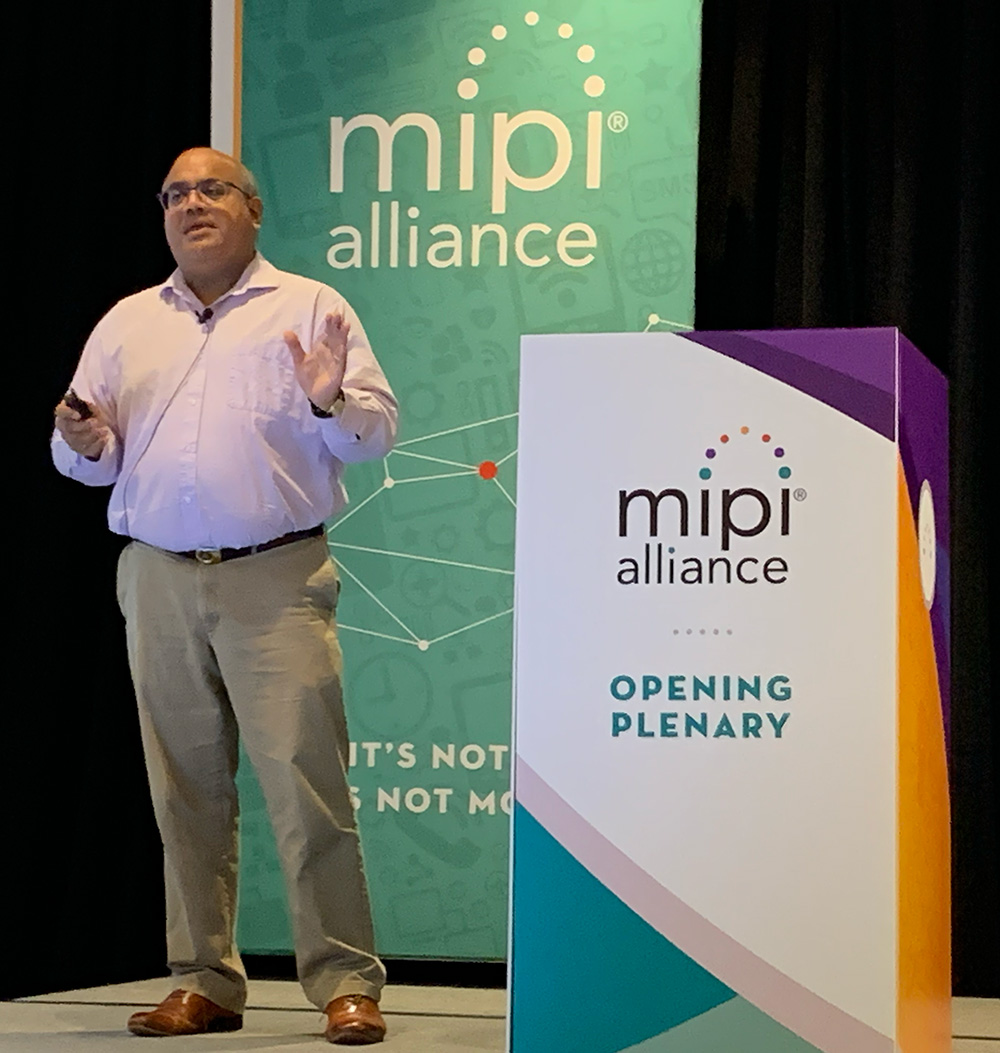 PHY Roadmap Updates
Closing out the progress reports, the leaders of the four PHY working groups, Raj Kumar Nagpal (below, left), co-chair of the A-PHY Working Group and chair of the D-PHY Working Group; George Wiley (below, middle), chair of the C-PHY Working Group; and Sergio Silva (below, right), chair of the M-PHY Working Group, discussed important new features and upcoming specification releases for each of the PHY roadmaps.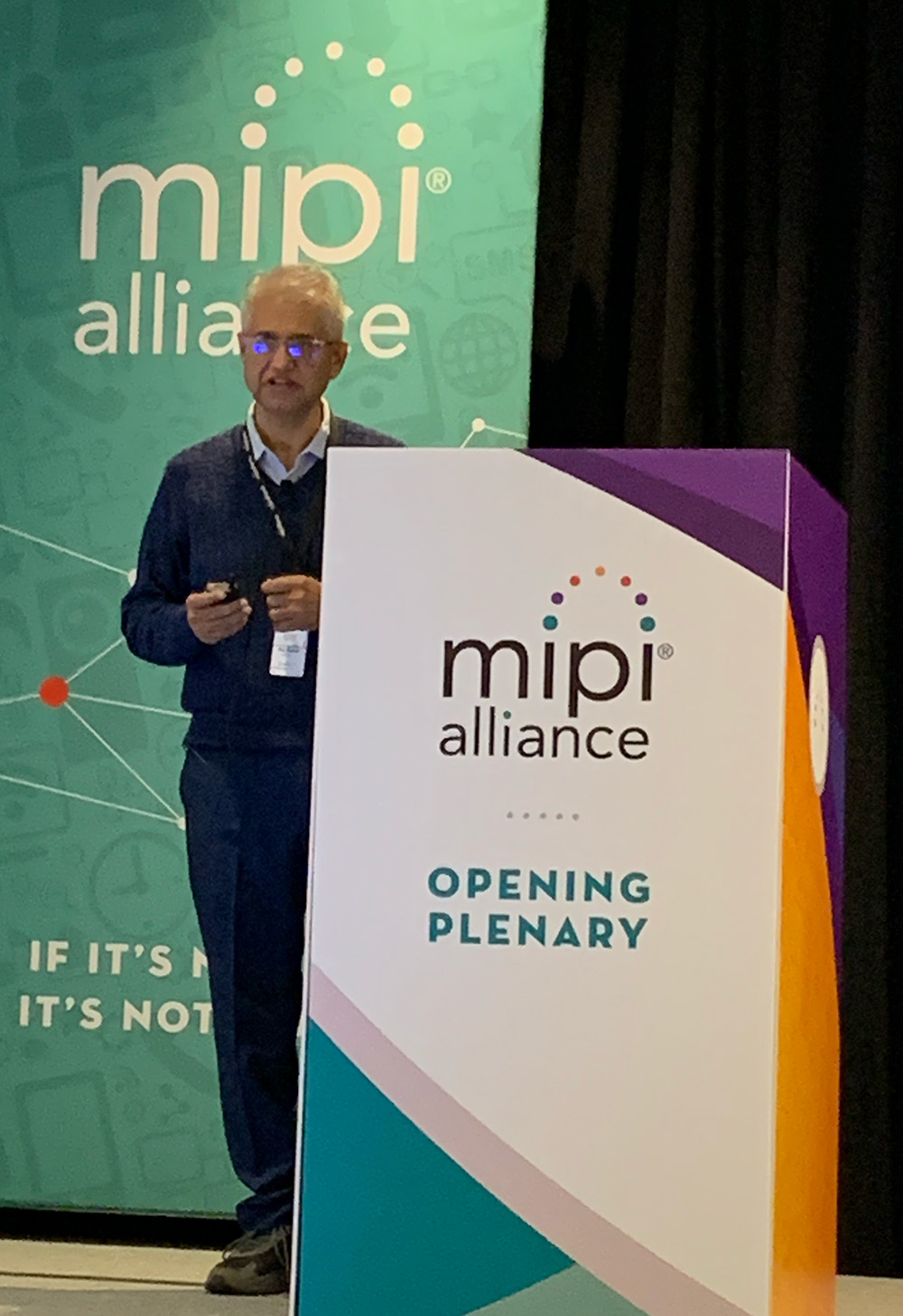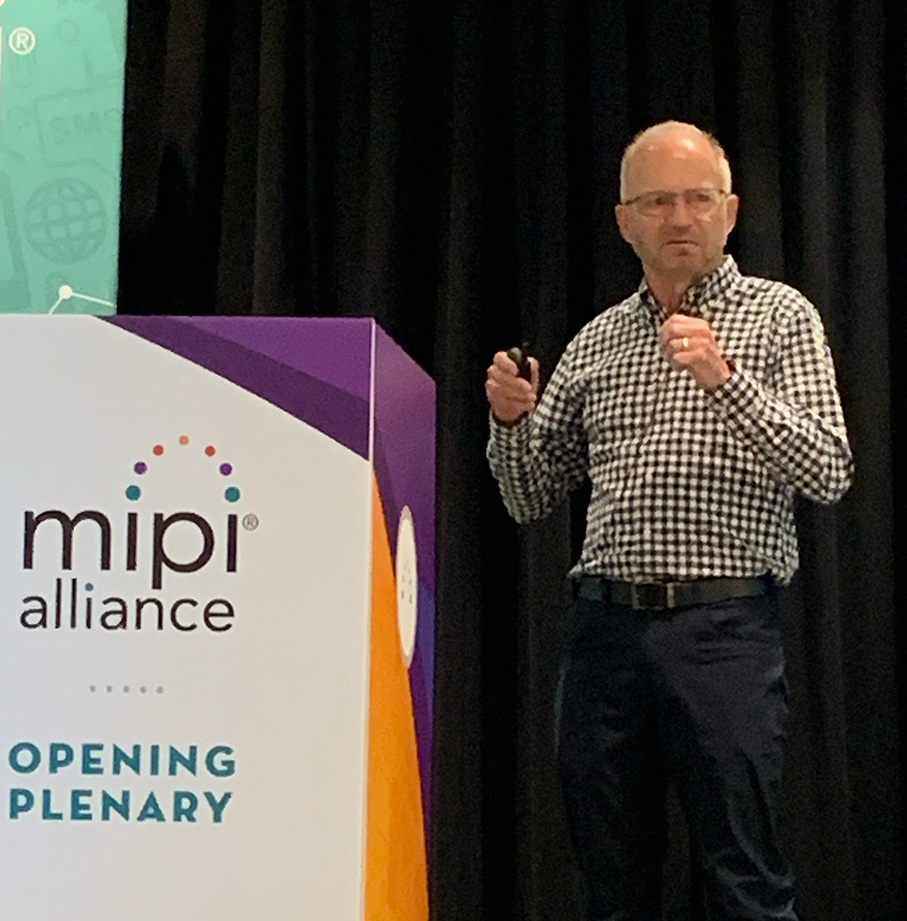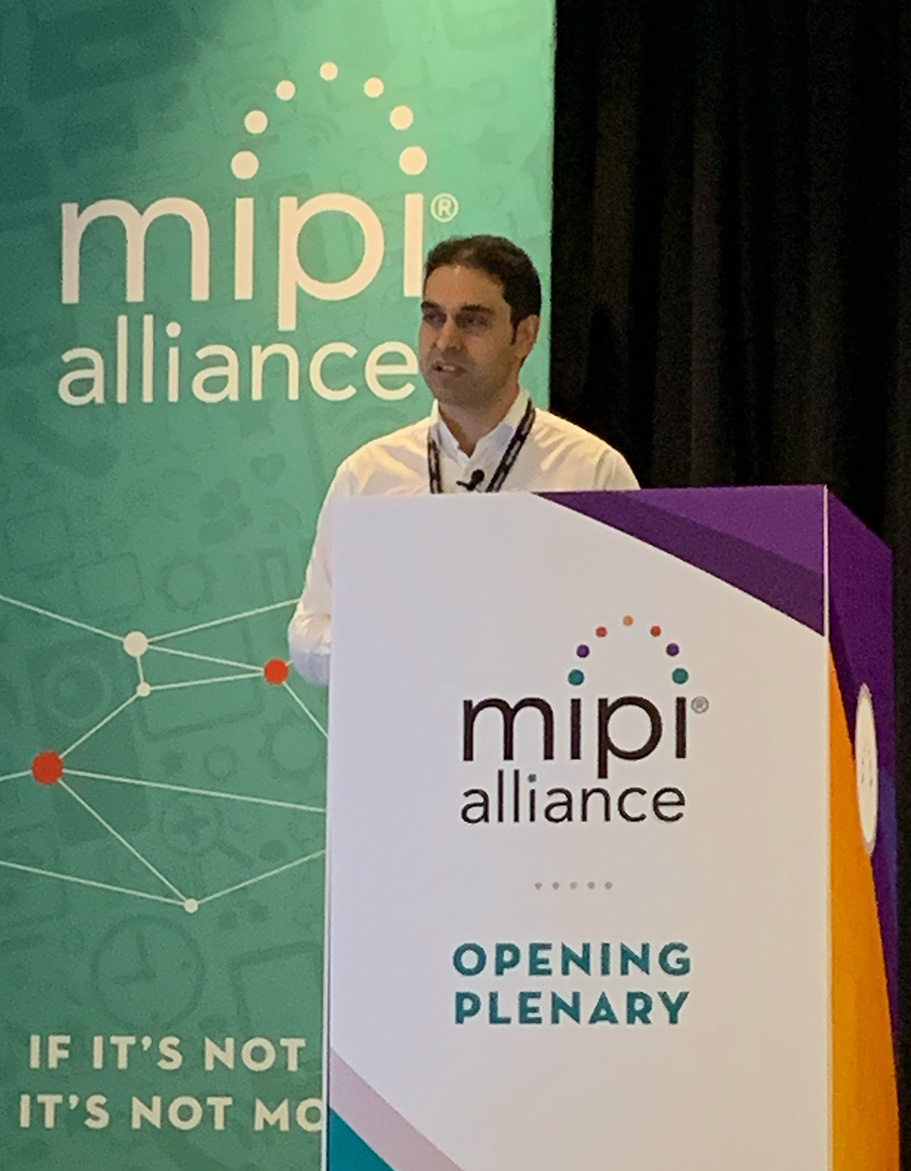 20th Anniversary Recognition
The Plenary also included recognition of MIPI's 20th anniversary by Yatin Trivedi, IEEE-ISTO Board Chairman & Officer, who spoke about the valued relationship and shared history of the two organizations (below, left; pictured with Peter Lefkin and Sanjiv Desai).
Specification Awards
Following Trivedi's remarks, MIPI Executive Director Peter Lefkin congratulated Nadav Banet of Valens Semiconductor (below, middle) for his leadership in the development of the recently adopted MIPI A-PHY Protocol Adaptation Layer (PAL℠) for SPI v1.0, as well as Jon Eklund of Cirrus Logic (below, right) and Saurin Shah of Microsoft Corporation (not present) for the adoption of MIPI Discovery and Configuration (DisCo℠) for SoundWire v2.0. All A-PHY and Software working group members who participated in the development of these specifications will receive a certificate.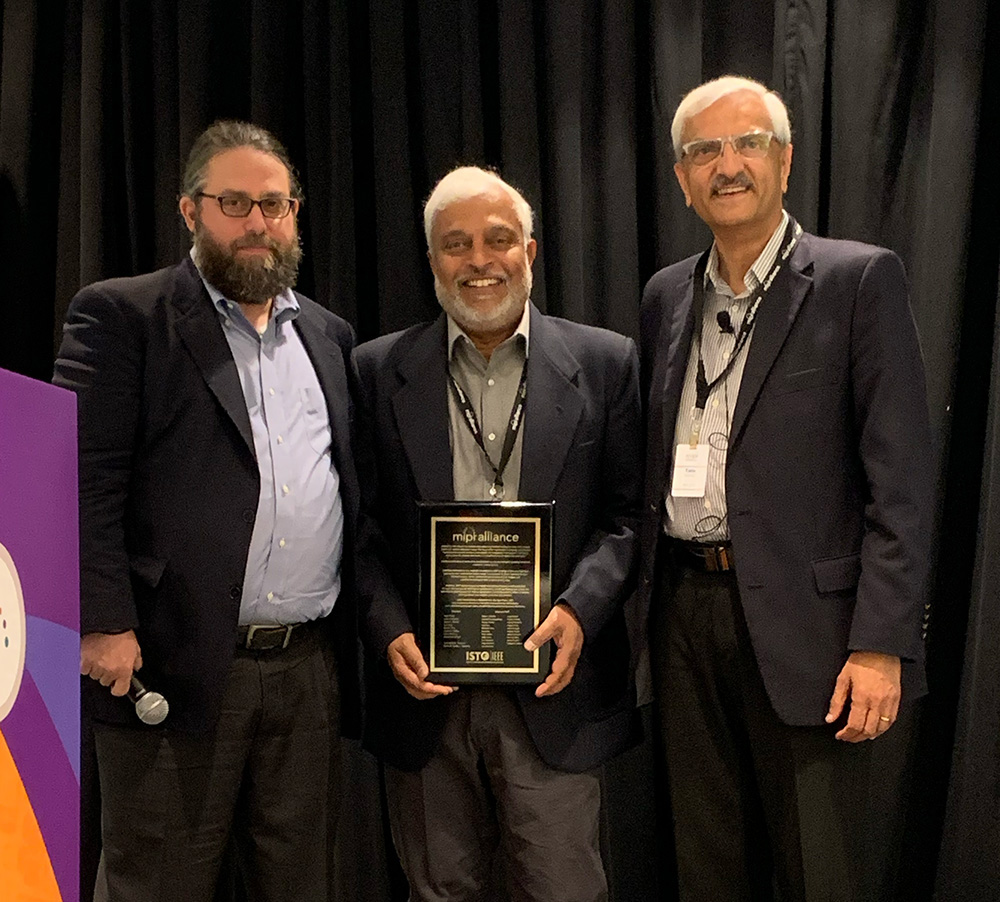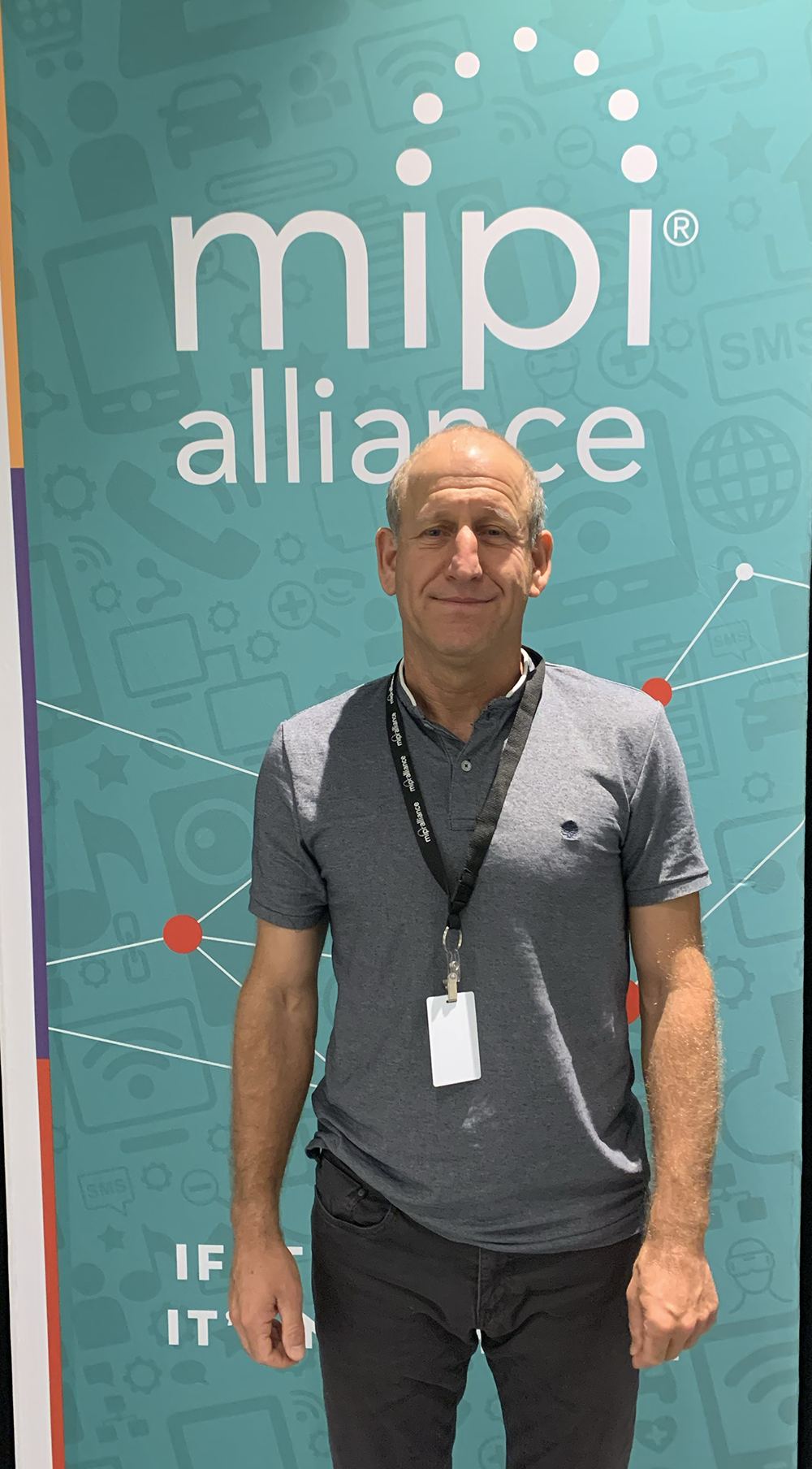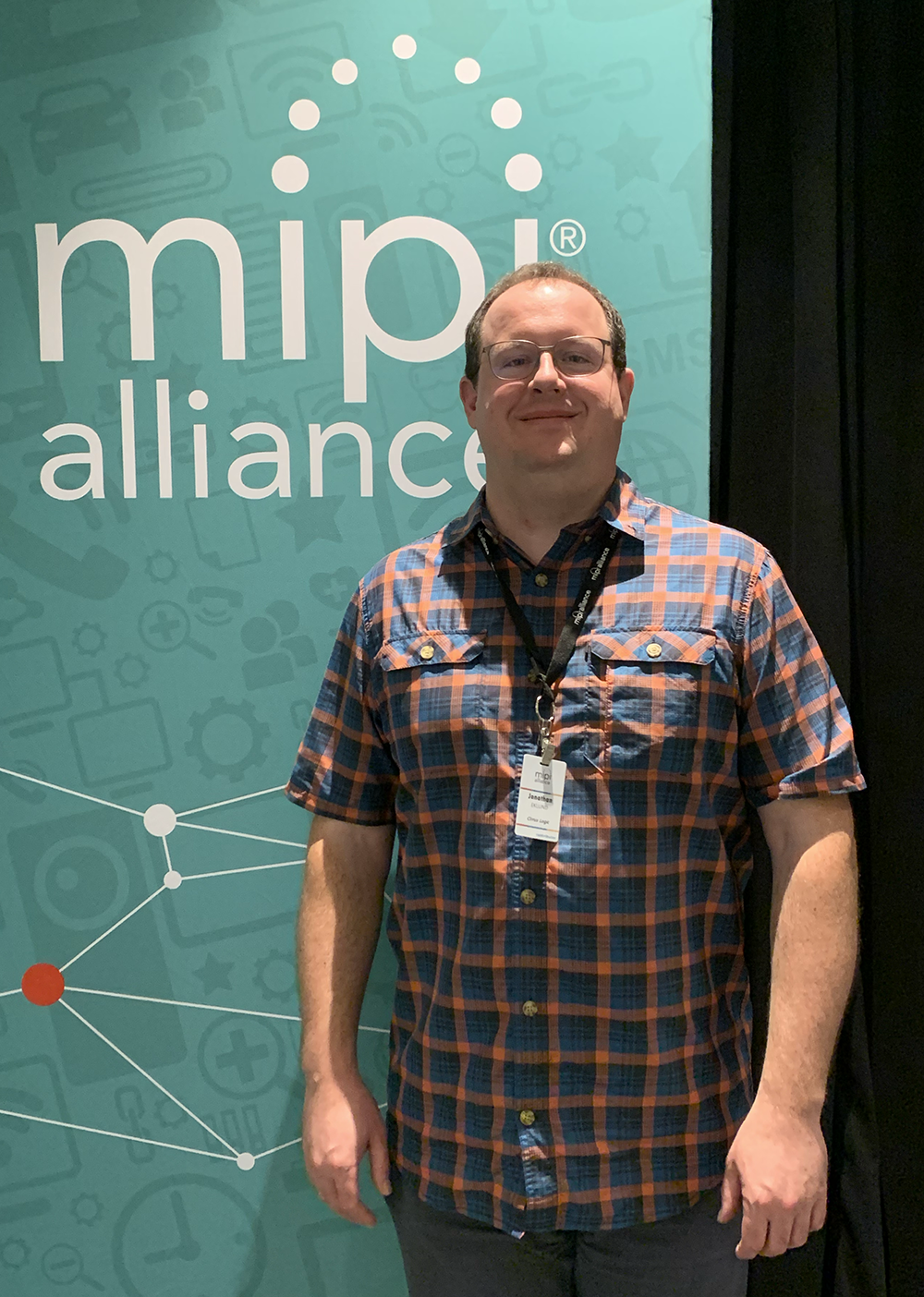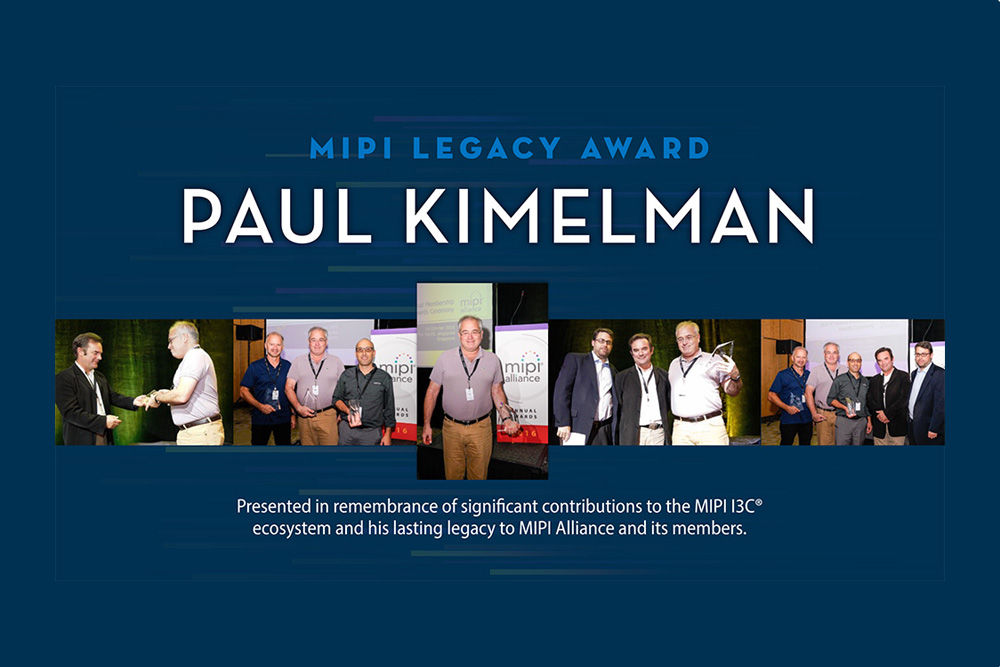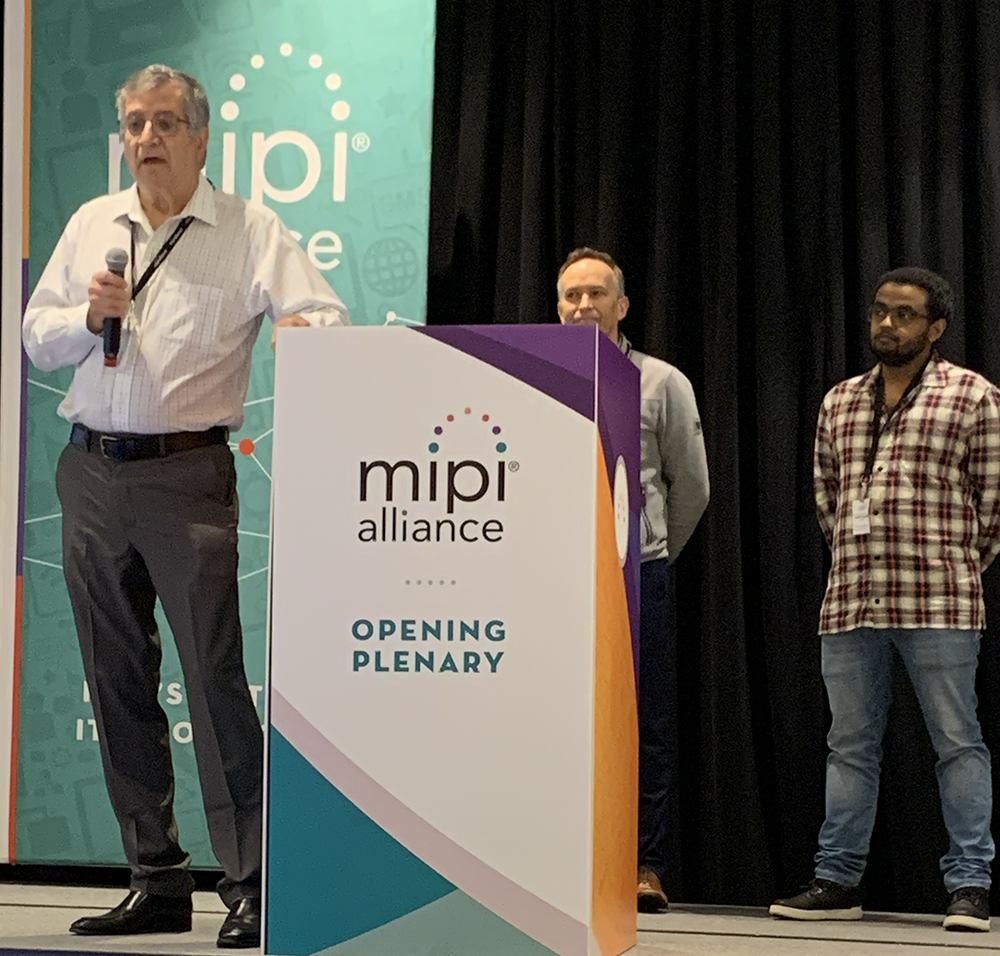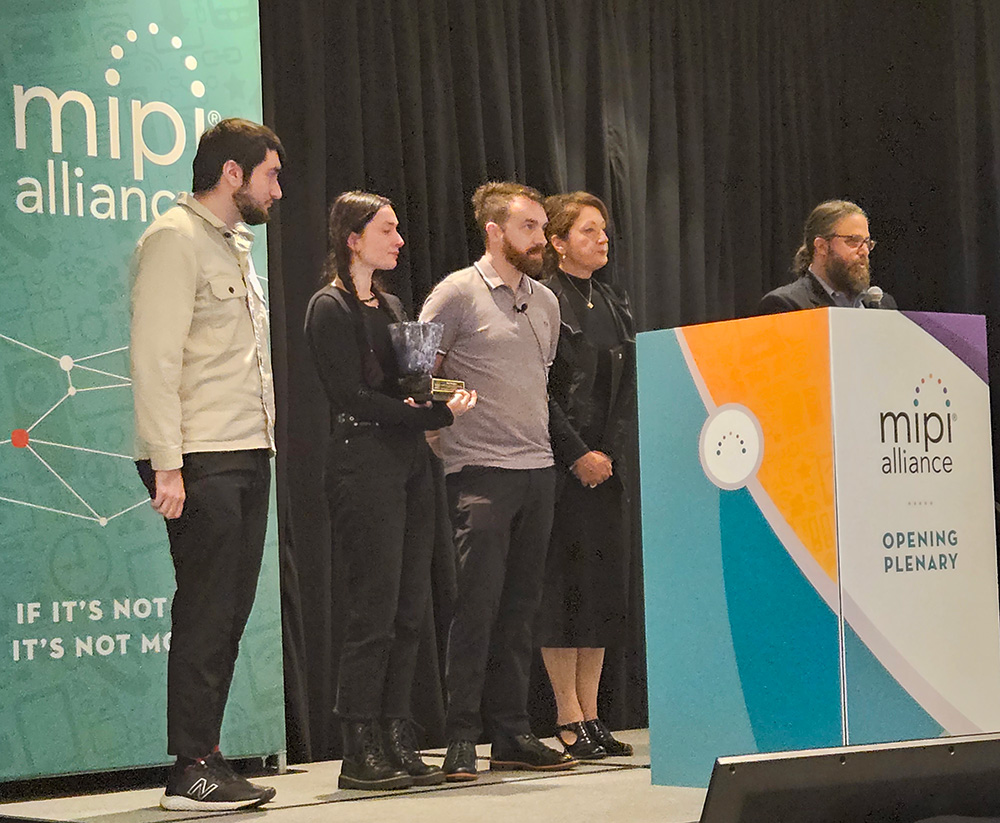 Paul Kimelman Remembrance
In a special tribute to 2022 Legacy Award recipient Paul Kimelman, MIPI I3C Working Group members Radu Pitigoi-Aron, Géraud Cheenne and Eyuel Zewdu Teferi (above, middle) spoke about Paul's impact on them personally and professionally, as well as his enduring legacy within MIPI Alliance and the entire I3C ecosystem. Paul's wife and children attended the tribute and accepted a memorial plaque and vase in his honor.
Download the Opening Plenary presentation » (MIPI members only)
Collaborating at a Joint Plugfest
In conjunction with the member meeting, the MIPI I3C and Debug working groups hosted a plugfest to offer all member and nonmember implementers of MIPI I3C®/I3C Basic℠ and Debug for I3C℠ the opportunity for confidential interoperability testing.
Twenty-six participants representing 10 companies provided a solid cross-section of equipment, with eight Controller devices/exercises, 11 Target devices/exercisers and three protocol analyzers. The event also allowed participants to learn more about using the MIPI Debug for I3C specification. Working Groups are looking forward to the next MIPI plugfest, tentatively scheduled for the October 2024 Member Meeting in Asia.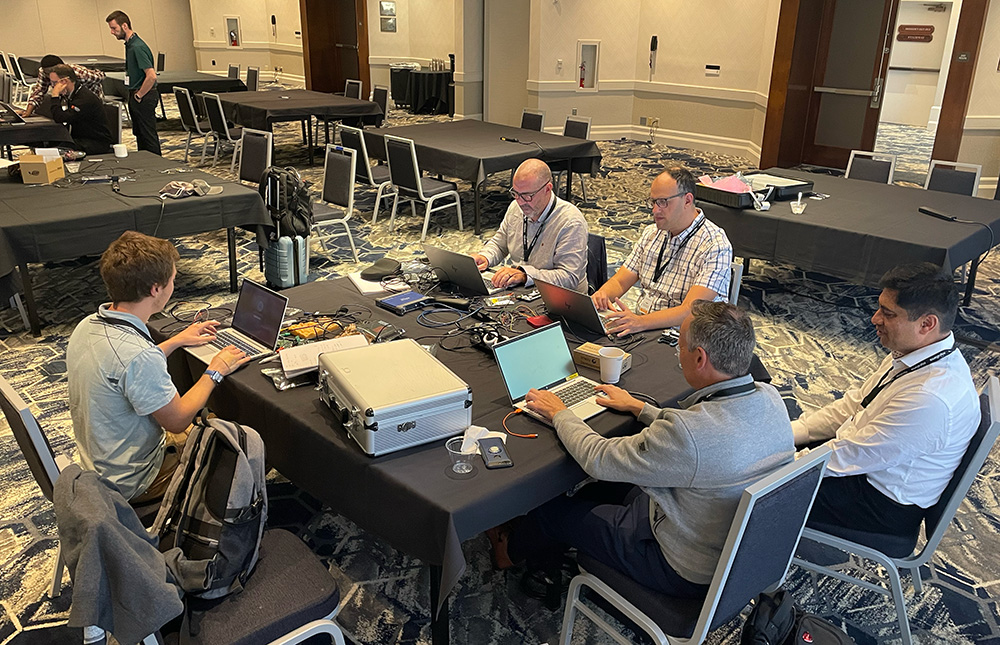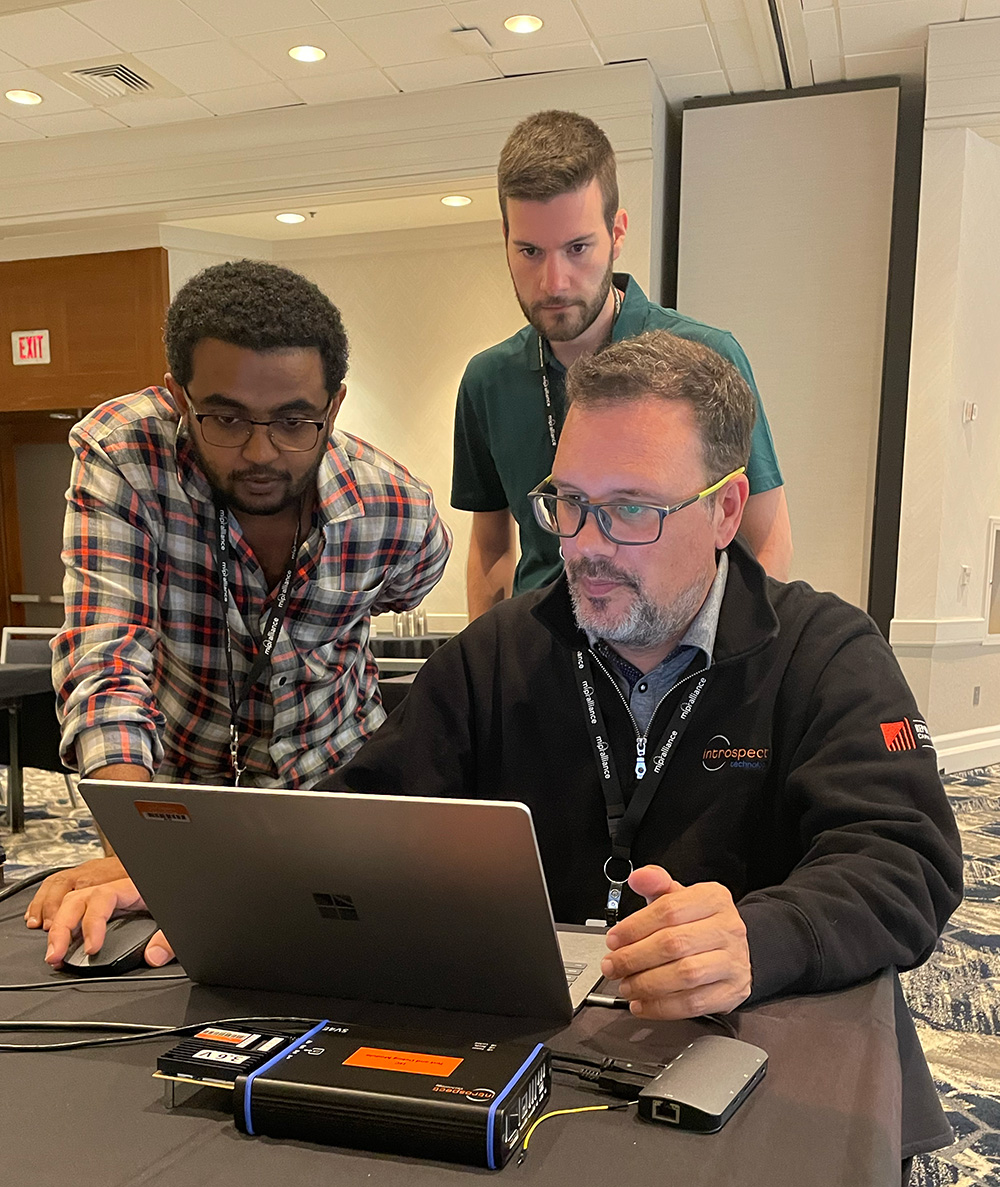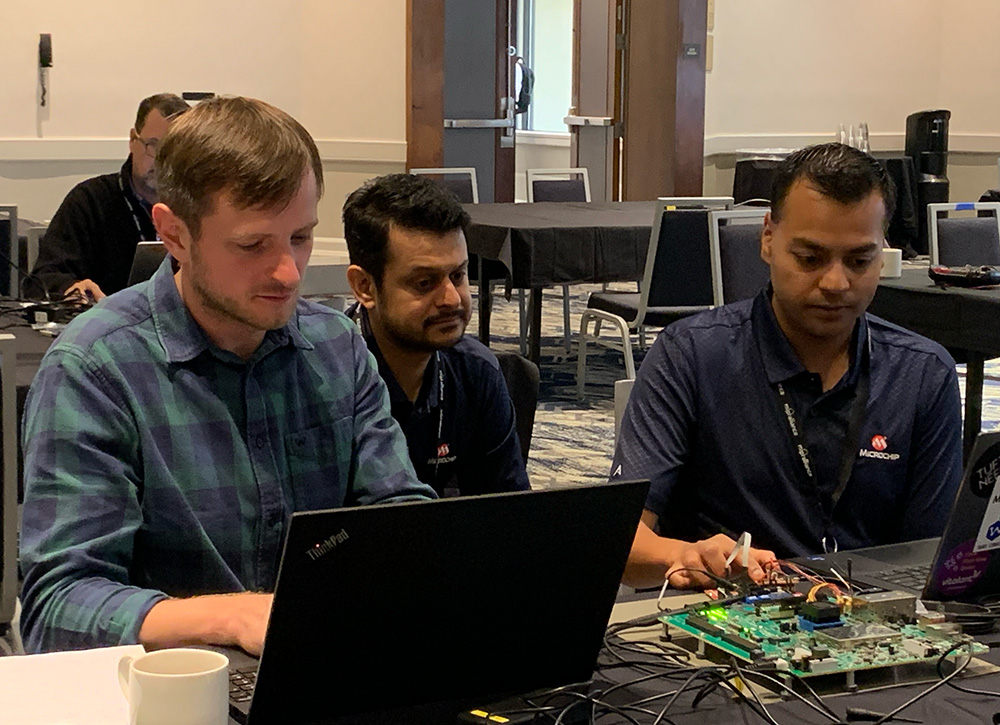 Connecting with Colleagues
The mid-week social event offered attendees the opportunity to enjoy a casual evening at the Alamitos Vineyards, overlooking the rolling hills and Almaden Reservoir. The stunning location provided a perfect setting for the well-deserved break, with members enjoying the local wine and food, conversation and post-dinner games with colleagues.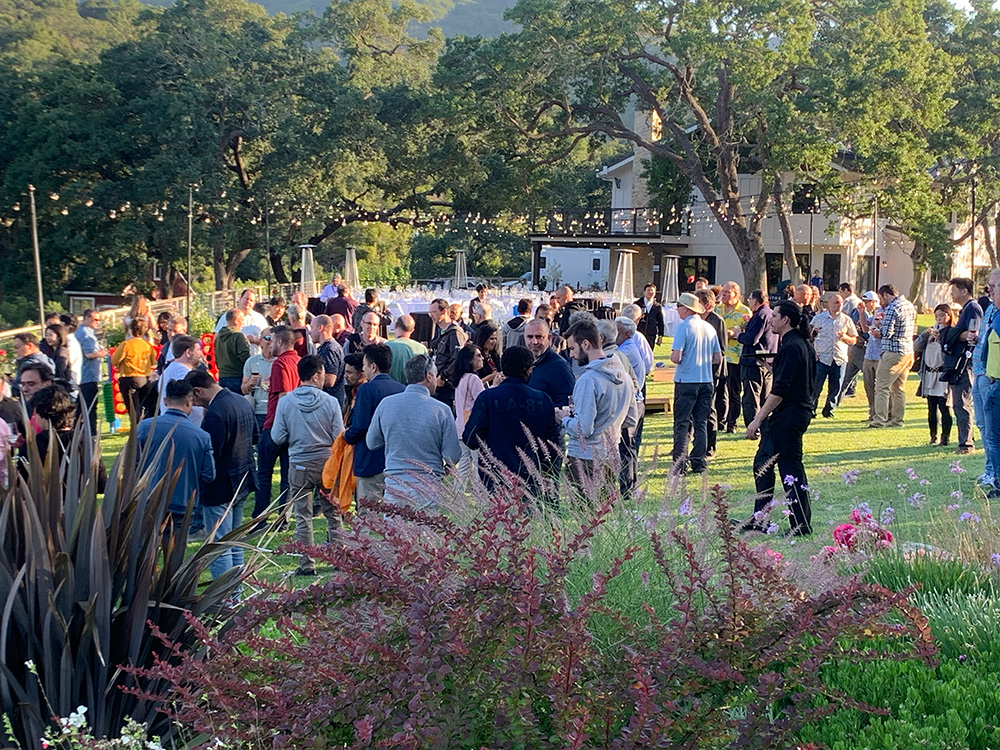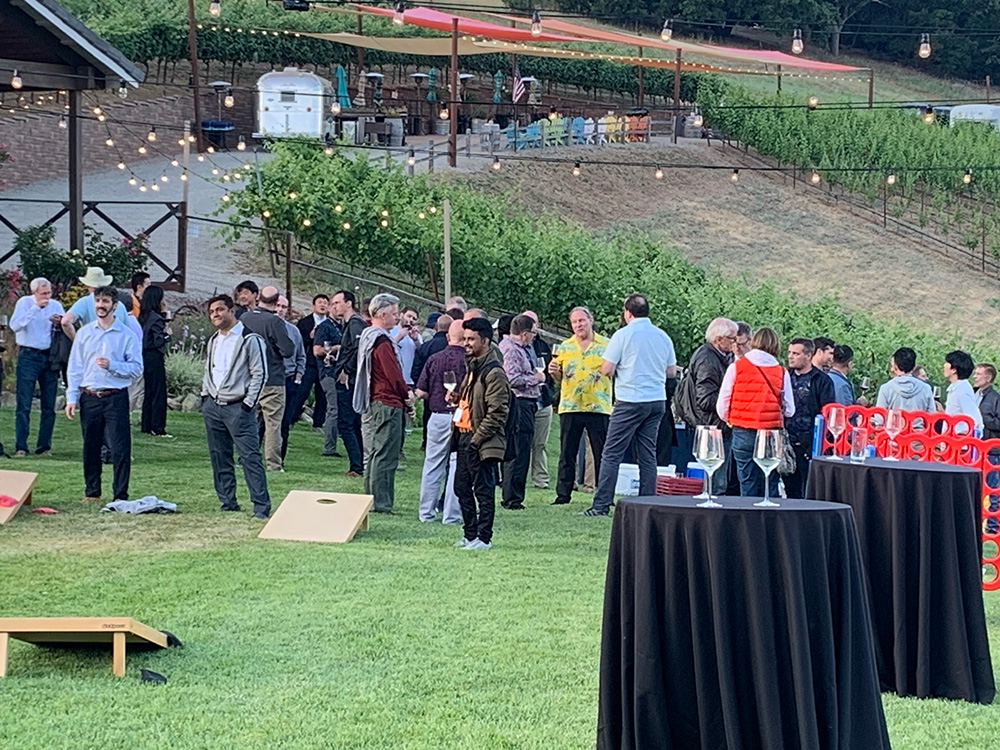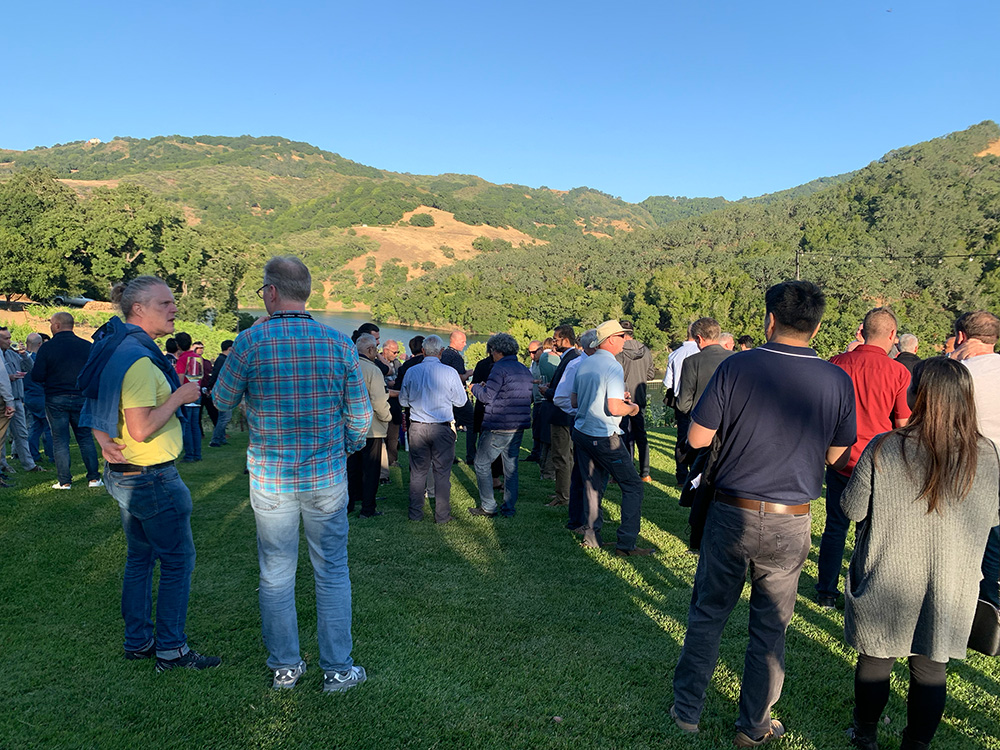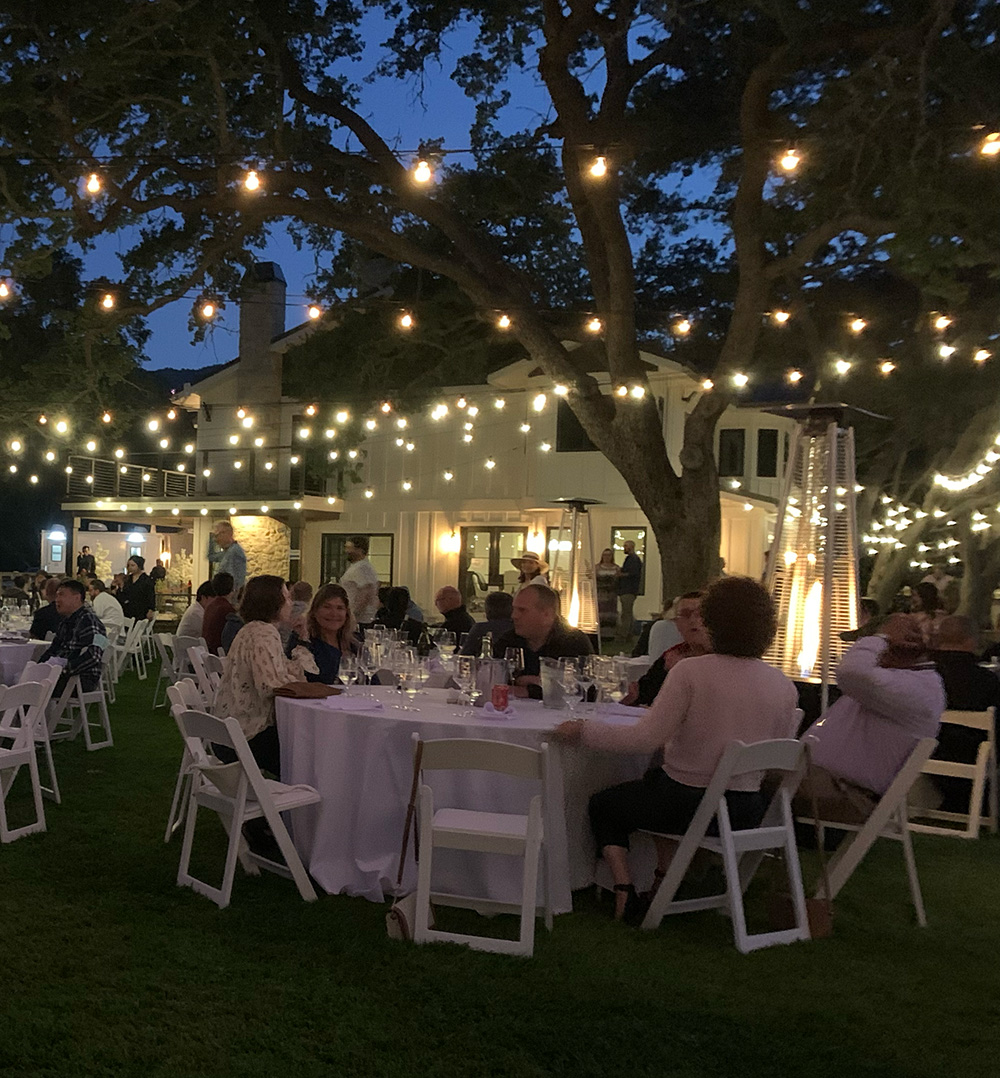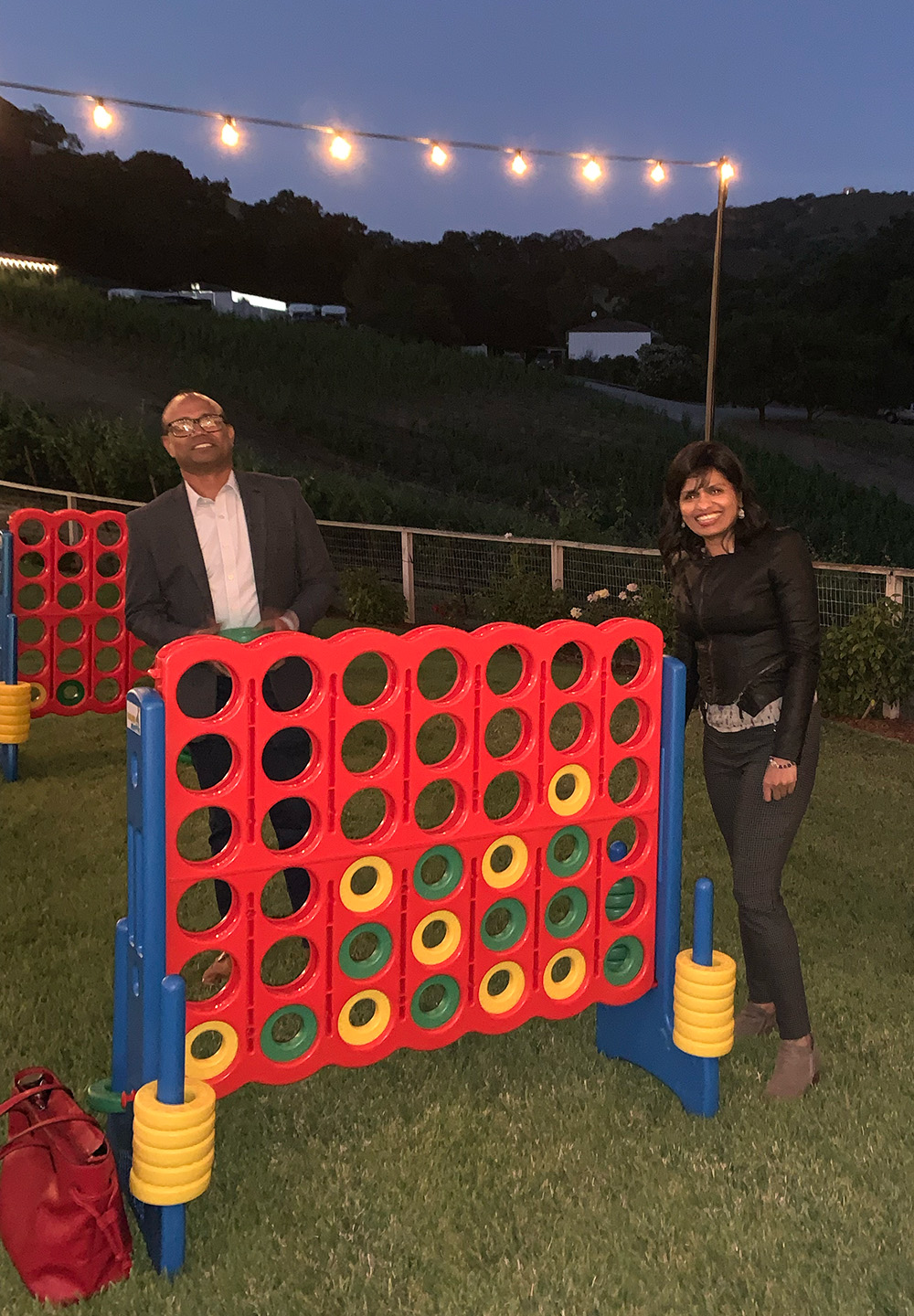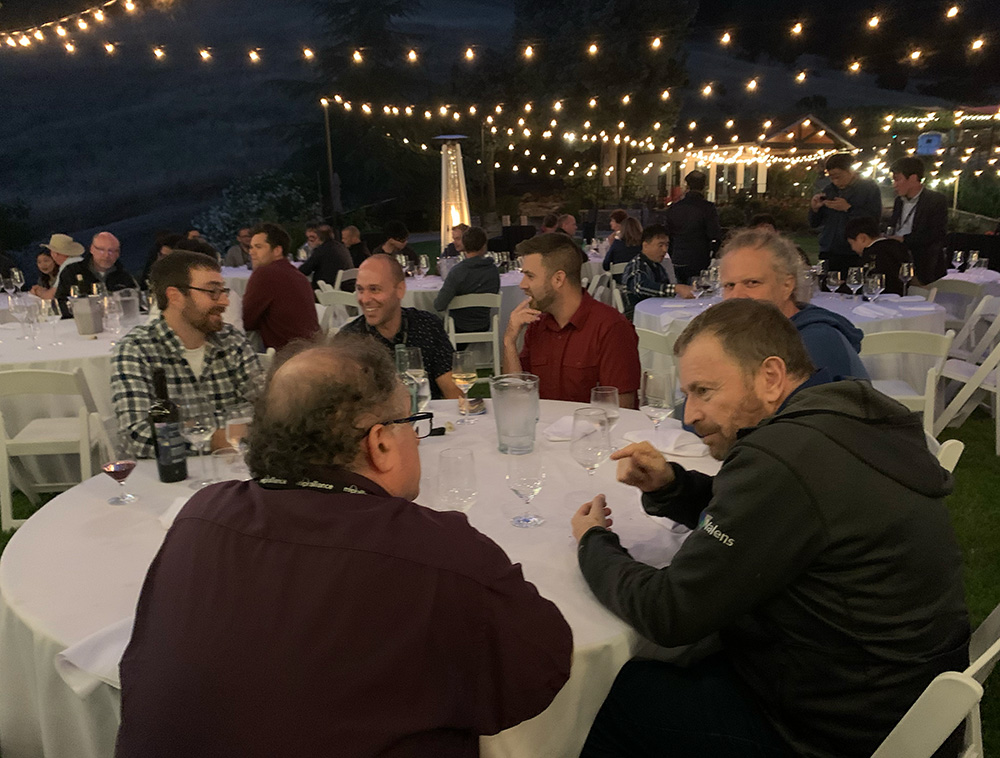 MIPI's next member meeting will be held 16-20 October, in Osaka, Japan. Registration will open later this month.