2 min read
Closing Session: The Internet of Things – Transitioning from Hype to Reality

MIPI Alliance : 23 September, 2020
Moderated by Ian Smith, IoT Specialist and Author of MIPI Alliance IoT White Paper
Panelists: Yiru Zhong, Michele Scarlatella, Ph.D., and Kevin Yee
The coming of the Internet of Things has been heralded for well over a decade with analysts predicting tens of billions of new connected devices covering a myriad of different use cases in every market imaginable. In this fireside chat, a panel of industry IoT experts will "reality check" the present state of the IoT and discuss how MIPI Alliance can help foster its growth. This session will address key topics, such as the present state and future of the IoT market, the markets that are leading the adoption of IoT solutions, and the impact of COVID-19 on industry forecasts. Also covered will be how and where MIPI specifications are expected to have the greatest impact and an overview of the resources that are currently available for IoT developers.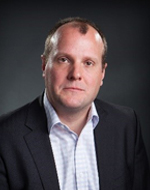 Moderator: Ian Smith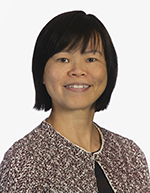 Yiru Zhong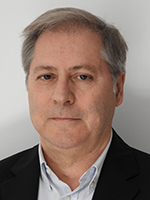 Michele Scarlatella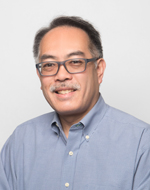 Kevin Yee
Moderator:
Based in the UK, Ian Smith presently works as an independent consultant specializing in the Internet of Things, mobile telecommunications and cyber-security. Working at the forefront of mobile technology for over 20 years, Ian has helped numerous global organizations achieve major technology firsts. This includes helping the GSMA develop the first globally recognized set of IoT security guidelines and leading the GSMA's development of the first standardized Embedded SIM (eSIM) for IoT services. He has also held leading roles within network operators, including Hutchison (Three UK) and Orange, driving the launch of the world's first 2.5G, 3G and 4G handsets and services. Most recently Ian has been working with MIPI Alliance to deliver an IoT white paper that outlines how MIPI's specifications help developers achieve key IoT device design goals such as low power consumption, low cost/complexity and long lifecycles. Ian holds a B.Eng. in electronic engineering and computer science from Aston University, UK.
Panelists:
Yiru Zhong has been a M2M/IoT market veteran since 2008, having created a M2M/IoT research program in her industry analyst career. She has also led consulting engagements in smart utilities, transportation and industry 4.0 opportunities, and managed an IoT platform validation program. Currently, she is the lead analyst for IoT & Enterprise at GSMA Intelligence, the mobile industry's leading data and analysis resource. In her role, she writes about the practical aspects of IoT technologies and is especially passionate about expressing security from a positive business value perspective. Most recently, she has contributed to the IoT market revenue sizing activities at GSMA Intelligence, focussing on IoT security, platforms and services.
Michele Scarlatella has been with STMicroelectronics since 2003 and is currently director, technology and system architecture, Microcontroller & ICs Division. He has held several positions at STMicroelectronics in strategic planning, central marketing for secure microcontrollers, and as product and application director for the Smart Card division. Before joining STMicroelectronics, Michele was co-founder and CTO of E-maze, a networking security start-up company serving several blue-chips companies. He also served for 11 years as Telecom's product designer and product marketing manager for Telecom equipments and payment terminals. Michele began his career in basic scientific research and academia, working at the Stanford Linear Accelerator Center in Paolo Alto, Calif. Michele holds three patents and has published more than 50 scientific papers. He participates on the Board of Directors for the Trusted Connectivity Alliance (formerly SIMAlliance) and the Smart Payment Association and is a member of the GSMA IoT security program.
Kevin Yee is director of IP and ecosystem marketing at Samsung Foundry, responsible for driving strategic partners for IP enablement and SoC ecosystem. With more than 25 years in the semiconductor industry, he has served a variety of senior management roles in R&D engineering, product planning, sales, marketing and business development in system, semiconductor, FGPA, IP/VIP and EDA companies. Kevin's background includes system/ASIC design, FPGA architecture, IP development and holds several patents on design architecture. He is actively involved with industry standards organizations such as PCI-SIG, USB I/F, CCIX, CXL, JEDEC and MIPI, driving the latest in industry standards and technologies. He holds a bachelor of science in electrical engineering from the University of California.