4 min read
A Look Under the Hood at MIPI CSI-2 and MIPI DSI-2 in Automotive

Hezi Saar, MIPI Alliance Board Member : 28 January 2020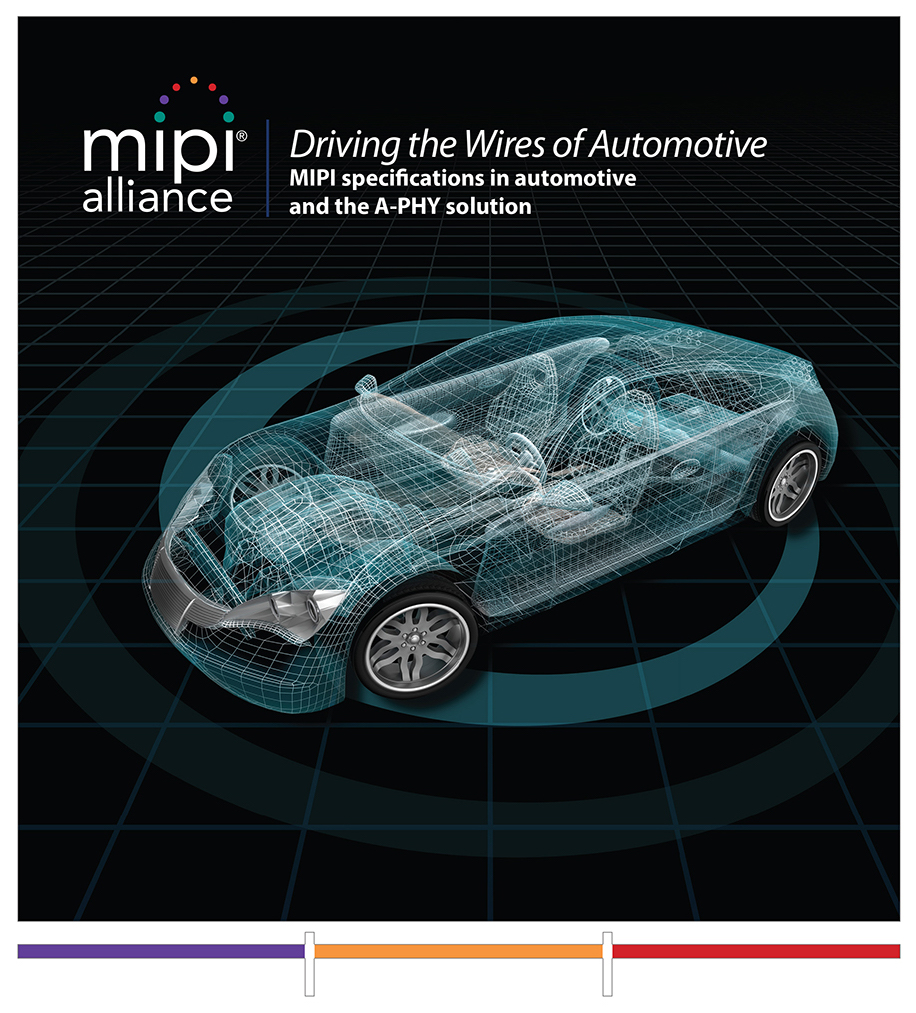 Rapidly emerging automotive technology is generating new demands for common standards in cameras and displays, essential components for both advanced driving assistance, autonomous vehicles and infotainment for years to come. The MIPI Alliance is already addressing these needs through constant improvement of its camera and display specifications, which have evolved from the earliest protocols that MIPI Alliance introduced to help kick-start the smartphone industry more than a decade ago.
In a recently released white paper, "Driving the Wires of Automotive," the Alliance lays out how its low-power, high-performance device interconnect specifications are helping automotive OEMs, system suppliers and component manufacturers make vehicles smarter and safer. In this blog post, we'll look at the important role that MIPI camera and display specifications already play in many vehicles.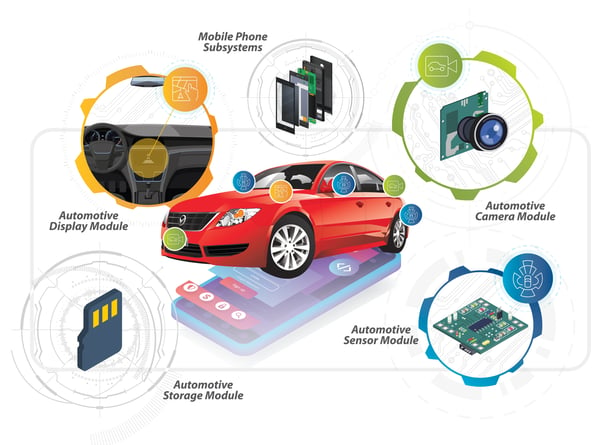 Figure 1. Automotive leveraging the smartphone
MIPI CSI-2: Powering image capture
MIPI Camera Serial Interface 2 (MIPI CSI-2SM) has been used to connect cameras with host devices in mobile systems since 2005. The latest version, CSI-2 v3.0, was released in September 2019.
In addition to being ubiquitous in mobile devices, CSI-2 is widely used in automotive system-on-chip (SoC) components, providing connections not just to onboard cameras but also to CSI-2-based radar and lidar sensors that play critical roles in advanced driver-assistance systems (ADAS). This widespread adoption is a testament to both the ongoing evolution of CSI-2 and its flexibility to serve many applications, as well as the reliability and maturity of the specification servicing automotive-grade electronics.
CSI-2 interconnects, using MIPI C-PHYSM and D-PHYSM as the physical layer specifications, can support sensors that have a broad range of different image resolutions, video frame rates, color depths and high-dynamic-range capabilities. This makes CSI-2 ideal for use in today's vehicles, which may have more than 10 cameras/sensors and more in the future, each with its own purpose and requirements. These sensors include image, thermal, radar and ultrasonic for for pedestrian detection, adaptive cruise control, traffic sign recognition, rear parking assistance and surround view.
The CSI-2 v2.1 specification continues to support high levels of performance, keeping up with the latest onboard cameras and sensors. It can be used with camera resolutions of more than 40 megapixels and video capture rates of more than 4K/120fps or 8K/30fps.
Looking forward, automotive applications are now a major focus of CSI-2 development. In fact, the new CSI-2 v3.0 comes with features designed specifically for modern vehicle imaging systems that make use of machine awareness.
It supports RAW-24, a format for representing individual image pixels with 24-bit precision. This provides higher image quality that helps self-driving systems make better decisions. For example, in an ADAS, RAW-24 can help a front-facing camera system to distinguish between a shadow and a dark obstacle on the road, even when the car has just gone from bright sunlight into a tunnel.
CSI-2 v3.0 also gets Smart Region of Interest (SROI), a feature for better analyzing images using machine inferencing algorithms. This means performing more analysis in the sensor module while sending less data to a remote engine control unit. A third feature, Unified Serial Link (USL), reduces the number of wires linking an image sensor with a companion application processor by encapsulating control signaling data with imaging pixels. Fewer wires makes it easier to link an onboard sensor to a processor while reducing design complexity and reach.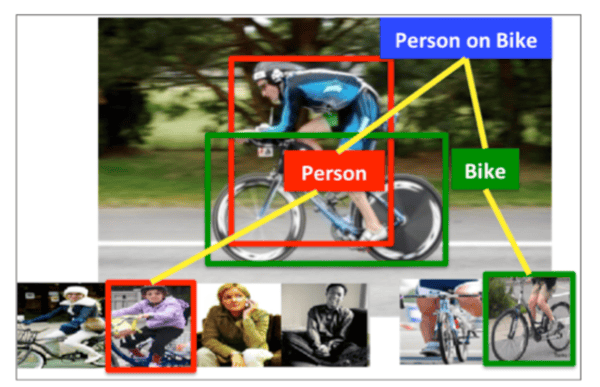 Figure 2. Smart Region of Interest supporting mobile, drones, IoT appliances and automotive

MIPI DSI-2: Ready for the screen age
ADAS and richer infotainment services are generating unprecedented demand for more in-vehicle displays that can deliver bigger display payloads. Drivers use screens to enhance a safe driving experience, such as to more safely back out of driveways, in place of side mirrors and to provide passenger information or entertainment. Today's cars may have four or more screens across the dashboard, as well as entertainment displays on seatbacks.
The MIPI DSI-2SM specification is already equipped to support multiple in-vehicle displays thanks to the high-bandwidth physical link, data compression and a flexible, yet simple architecture. With support for custom as well as standard designs, it is well-suited for the new wave of automotive screen development.
Like MIPI CSI, the MIPI DSI specification was developed for smartphones in the mid-2000s, supporting high resolutions and frame rates with low power consumption to service both display mode and command mode displays. Using MIPI C-PHY or D-PHY as physical interfaces, DSI-2 can provide more than two gigapixels per second of uncompressed image content. Its transport layer incorporates the VESA Display Compression-M and VESA Display Stream Compression (DSC) standards for up to six times compression of display payloads.
DSI-2 allows designers to daisy-chain several displays, each with different pixel timing, across the same console using one set of signal wires. Its command mode protocol ensures each display receives data packets timed to its own refresh rate, while fewer wires means reduction of components, lower system and manufacturing cost and lower complexity.
The protocol is also being developed with features to meet stringent requirements unique to the auto industry, including enhanced link integrity for safety applications and High-Bandwidth Digital Content Protection (HDCP) to keep software upgrades, repair information and entertainment streams secure. Further, the MIPI SoundWire® and MIPI TouchSM specifications can work with DSI-2 to provide host-based synchronization of both audio signals and touch prompts with images on screen.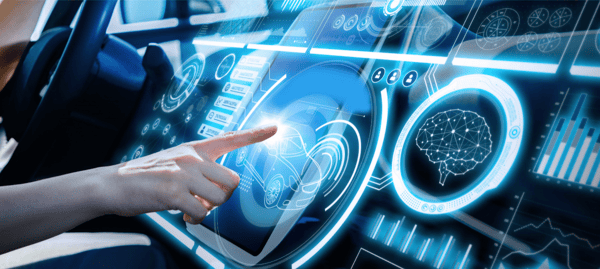 Figure 3. Example of an automobile multiscreen dash stitched together as single screen

Implementing CSI-2 and DSI-2 in automotive
While the short-reach distances of D-PHY/C-PHY in a smartphone do not typically extend beyond approximately 25cm at the highest performance data rate, they can be readily implemented within the local domain of an automotive module or subsystem, such as within a camera or display module. For longer-reach connections involving meter to multiple-meter CSI-2/DSI-2 connections (e.g., between domains), system integrators currently use proprietary "bridge" solutions to translate the D-PHY/C-PHY signaling to longer-reach PHYs, often based on low-voltage differential signaling (LVDS) technology. Many such bridge functions are combined into a single chip, such as in dual and quad hubs.
These bridge solutions enable long-reach connectivity, but the multitude of different and incompatible solutions in the marketplace causes confusion in the ecosystem, as well as high system and manufacturing costs, in particular for the OEMs that must line up multiple camera and display vendors with their preferred LVDS provider(s), which makes scalability a very difficult task.
Finally, it should be noted that while D-PHY and C-PHY are usually described as "short reach," as per the typical range used in smartphones and tablets, their most recent versions have developed longer reaches of 1m and beyond, targeting content creation Client and IoT products.

MIPI A-PHY: Longer reach and more
MIPI A-PHYSM, a forthcoming longer-reach physical layer specification for automotive, will allow the auto industry to get even more out of CSI-2, DSI-2 and other specifications. For camera and display interconnects, its range of up to 15 meters will remove the need for proprietary bridge solutions to link sensors and processors around a vehicle, allowing vendors to support CSI-2 and DSI-2 natively on MIPI A-PHY. In a future post, we'll explore the benefits of A-PHY as detailed in the MIPI automotive white paper.
The white paper, as well as a MIPI DevCon Taipei presentation on A-PHY are available on mipi.org.