4 min read
Planning on Joining Us Next Month in San Jose? Register Now at the Early-Bird Rate

Dervla O'Reilly, MIPI Senior Event Manager : 25 May 2023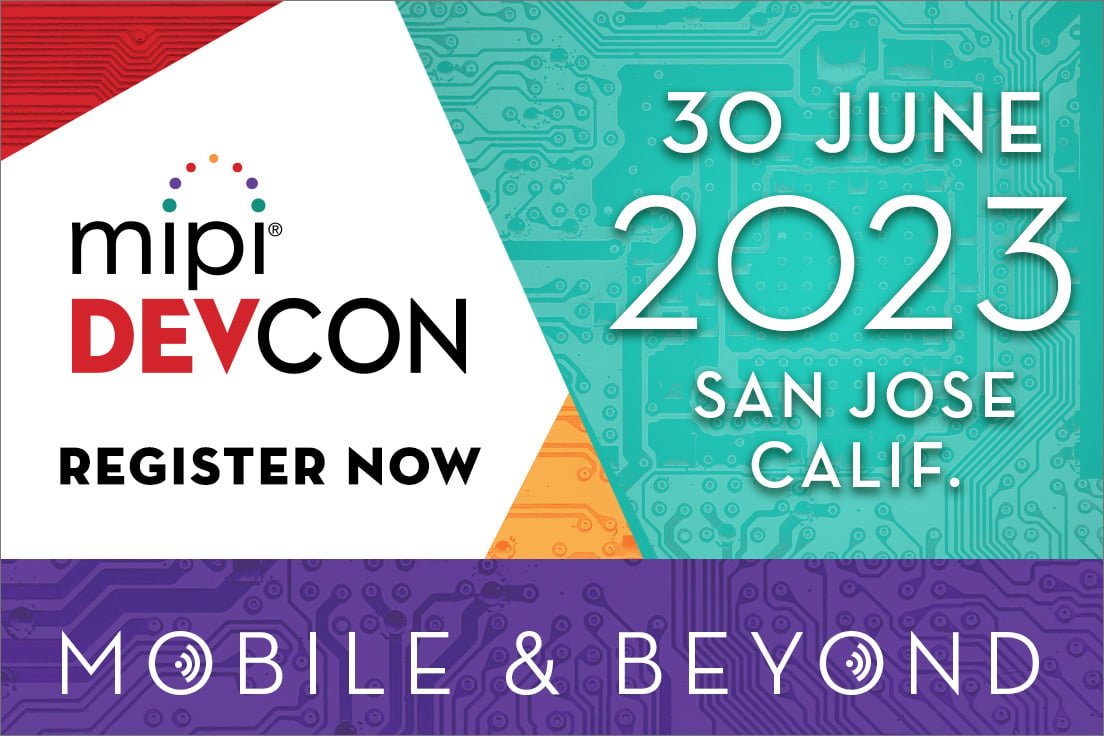 Updated 8 June 2023: Registration for MIPI DevCon 2023 in San Jose unfortunately did not rise to a level that would create a successful experience for attendees and participants, and the event was canceled. We appreciate the support of speakers, sponsors and demo participants, and we look forward to hosting future MIPI education events.
---
Returning in person for the first time since 2019, MIPI DevCon 2023 will bring working group leaders and member implementers to the conference stage to share their use cases and experiences with MIPI in mobile, automotive, IoT, AI and more.
The session lineup includes updates on key specifications such as MIPI A-PHY® and MIPI Security℠, along with real-word application examples, system designs and implementation experiences with MIPI I3C Basic℠, CSI-2® and DSI-2℠. In addition, attendees will have the opportunity to view MIPI specifications in action by touring the 11 member demos offered throughout the day.
Be sure to secure your spot at the early-bird registration rate of $49 by 16 June. MIPI DevCon will cap off a week of MIPI activities in San Jose, including working group sessions at Member Meeting #63 and a joint MIPI I3C℠/I3C Basic and Debug℠ for I3C plugfest.
Get a quick overview of the session topics, speakers and demos below, then visit the Program and Demo pages to learn more and register.
About the Program

The day will kick off with a welcome from Justin Endo, chair of the MIPI DevCon Education Committee, followed by a State of the Alliance presentation by Peter Lefkin, MIPI executive director, who will set the stage for the day's technical sessions by offering a brief overview of new and upcoming MIPI specifications, major initiatives and key activities in priority areas.

What's New and What's Next with MIPI A-PHY, presented by Raj Kumar Nagpal, co-chair of the MIPI A-PHY Working Group, will detail the latest enhancements in MIPI A-PHY v1.1.1, new features slated for A-PHY v2.0, implementation of A-PHY in zonal architectures, new related specifications and plans for interoperability testing.

MIPI DSI-2 Features That Will Make Your Gamers' Heads Spin will cover some of the most innovative features of DSI-2, from high-performance gaming and functional safety, to high-resolution content consumption. The session will be presented by Mohamed Hafed, Ph.D., chief executive officer of Introspect Technology

MIPI CSI-2 Security Update and DSI-2 Security Preview will be presented by the co-chair of the MIPI Security Working Group, Philip Hawkes, who will introduce the new suite of MIPI specifications to address key security requirements for automotive cameras. The session will also include a preview of future enhancements to the security suite for display applications that leverage MIPI DSI-2.

Enhancing Sensor Applications with MIPI I3C Basic: Real-World Example, presented by Jonathan Georgino, founder of Binho LLC, this session will offer a closer look at real-world applications that reap the maximum benefits from MIPI I3C Basic features. Jonathan will also present a snapshot of the current status of industry adoption and a review of the top resources for hands-on experience with I3C Basic.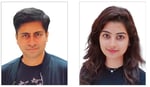 Out of Box MIPI I3C Target Design, a joint STMicroelectronics presentation by Ankur Bal, senior principal engineer, and Aradhana Kumari, senior design engineer, will include a discussion of an all asynchronous I3C target device IP that works without any external clock—only the I3C bus clock SCL for executing all functionality, enabling easier integration and providing power savings.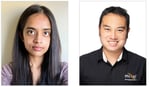 MIPI CSI-2 in Low-Power Image Sensors for Industrial and Consumer IoT Applications, also a joint presentation by Sriraksha Vijayaraghavan, camera systems solution engineer at ams OSRAM, and Justin Endo, senior manager, marketing & sales, at Mixel Inc., this session will offer a system overview of a specific use case, along with discussions of the ams OSRAM's image sensor and how Mixel was able to meet power and area requirements with its MIPI D-PHY℠ CSI-2 TX IP.

Delivering the Best Camera Image Quality Through MIPI Interface on ThinkPad Notebook, presented by Xueyong Yang, hardware engineer, system design strategy at Lenovo Japan LLC, will provide a deep dive into Lenovo's use case of providing an exemplary video conference experience by utilizing a MIPI interface and powerful image processing unit integrated in SoC.

Synaptics Leverages MIPI Interfaces to Enable Visual AI at the Edge will be presented by Hezi Saar, director of product marketing at Synopsys, who will share how Synaptics delivers optimized edge AI solutions for a range of smart applications supporting voice, video and vision interfaces levering MIPI CSI-2 and DSI interfaces.
Meet Our Demo Participants
Thank You to Our Event, Industry & Media Sponsors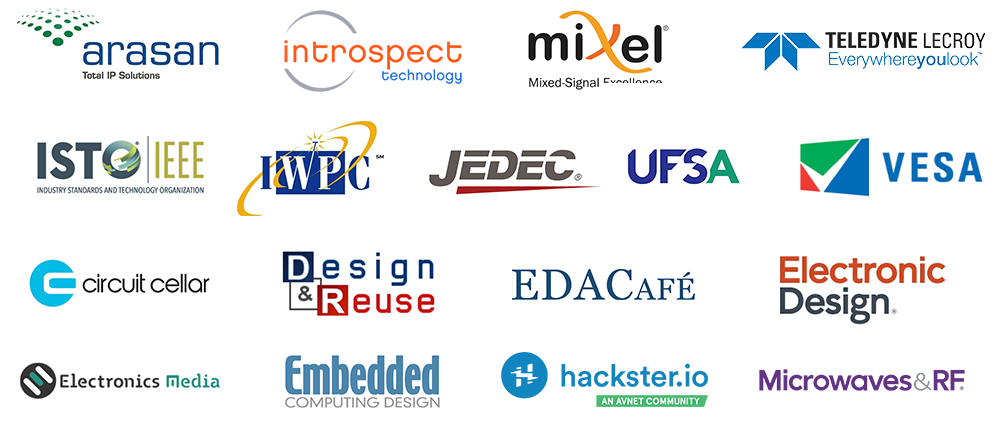 </hr)>